Skin Fasting: Does Your Skin Deserve a Break? by NUME-Lab Switzerland
Skin fasting is one of those TikTok skincare trends that went viral recently, so we wouldn't be surprised if you've already heard all about it. 
But, how true is this trend? Does it actually work? And, can you expect wonders? 
We've decided to look into it and see what people have experienced. So, let's jump right in!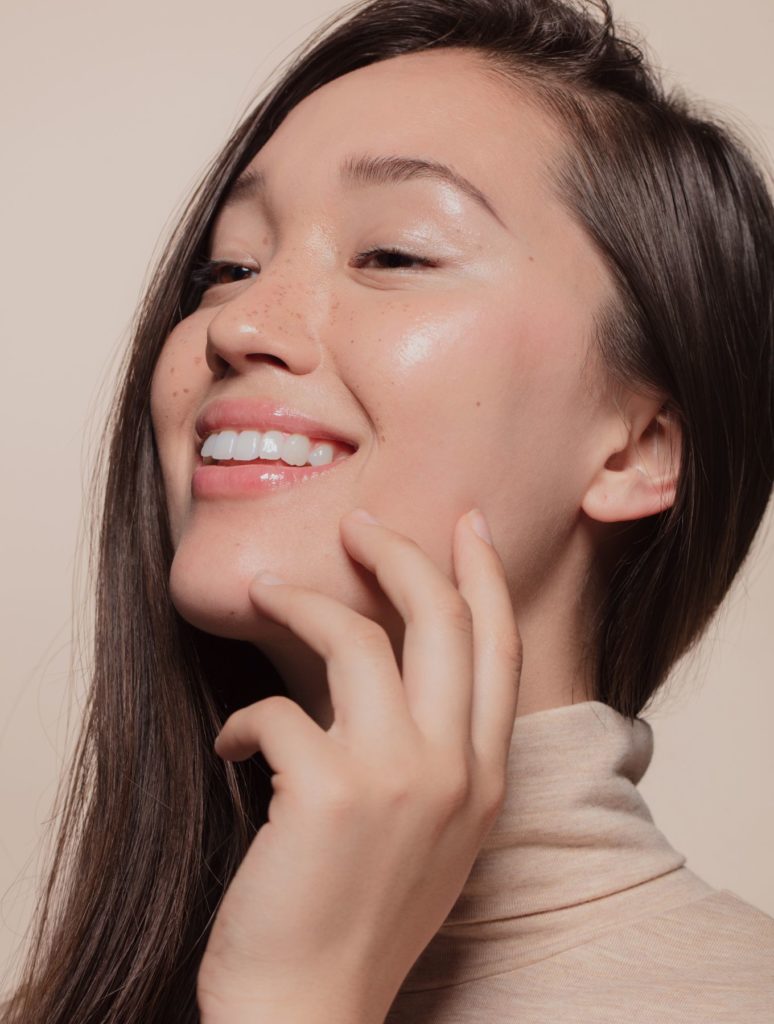 Skin fasting or skincare fasting is a recent trend that went viral on TikTok. It claims that by taking a break from skincare products for a period, you will help your skin restore its natural functions and its natural oil barrier. So, you're practically "detoxing" your skin by abstaining from any products for some time.
Just like there are different types of intermittent fasting for the body, there are different types and variations of skin fasting. There isn't a one-size-fits-all routine. On the contrary, skin fasting should be a very personalized routine depending on your skin type and concerns. 
For instance, some people consider it skin fasting to just remove abrasive actives from their routine such as retinol, AHAs, BHAs, etc. Other people skin fast by avoiding all types of products, even soap, cleansers, and moisturizers. 
While we leave this decision up to you, we do recommend daily use of SPF, regardless of your skin fasting model.
Additionally, the length of time for skin fasting also varies. Some people take a break for a few days only, while others give their skin weeks to recover. It all depends on how your skin reacts to the fast and what your goal is.
Skin fasting? Remove abrasive actives from your routine such as retinol, AHAs, BHAs, etc or avoid all types of products, even soap,
cleansers
, and
moisturizers
. 
Here are a few of the potential benefits of skin fasting:
A good way to exclude products one by one and isolate the one that irritates your skin;

Could strengthen the skin barrier and restore natural sebum production;

Could decrease product-related irritations on sensitive skin;

A good way to stop using toxic ingredients in your skincare products;
Perhaps a more suitable form of skin fasting would be skin cycling – alternating treatment nights and recovery nights that focus solely on regeneration and moisturization. Excluding abrasive and exfoliating actives makes more sense than stopping cosmetics such as cleansers altogether.
Who Should Do Skin Fasting?
Skin fasting could be a misleading term since the skin isn't something we can detoxify. Our liver and kidneys do that job. Having said that, skin fasting could still prove beneficial for:
People with sensitive skin that often gets irritated by new products;

Skin with a disrupted barrier due to over-exfoliation or overuse of abrasive products;

Skin exposed to pollutants or toxic cosmetic ingredients;

People with

dry skin

to regulate sebum production;

Those who experience a side effect from a skincare product and wish to eliminate products one by one to see which one is causing the irritation;
Who Should Avoid Skin Fasting?
Experts agree that not everyone is a candidate for skin fasting. So, if you suffer from any of the following conditions or skin concerns, consult a professional before you stop or try to modify your medication or skincare routine:
Oily or acne-prone skin that tends to breakout regularly;

Skin with eczema, rosacea, melasma, or other uncontrolled conditions that require a regular topical application of products;

People that use prescription medication or topical creams as part of an ongoing therapy;
Lastly, if you have a skincare routine that works – simply don't change it. Why break something that works? Not everyone needs skin fasting, so if you don't see any signs or indications that your skin might benefit from a break from the products that you're using, don't disrupt your everyday routine.
FINAL VERDICT: Does Skin Fasting Work?
From what we could gather during our research, skin fasting is recommended only in the form of taking a break from abrasive active ingredients, rather than stopping products altogether. 
For instance, skincare products like facial cleansers are a necessity even if you aren't using any products, since they remove all the dirt that accumulates in your pores from the environment. So, we strongly recommend continuing to use a gentle cleanser, a moisturizer, and SPF, even if you have stopped using actives like retinol or AHAs. 
We suggest a sustainable and clean beauty skincare routine with no toxic ingredients like phthalates, parabens, mineral oils, and alcohol.
For instance, our NUMELab Switzerland anti-aging line is focused on skinimalism and using ingredients developed through Swiss Biotechnology. Furthermore, we use snail mucin extract,  white truffle, vitamins, antioxidants, ceramides, and other ingredients that nourish the skin, without overwhelming it. Finally, our skincare line is genderless and fits the most sensitive skin types as well as acne-prone skin. 
Our verdict: If you use the right skincare routine, you won't need skin fasting!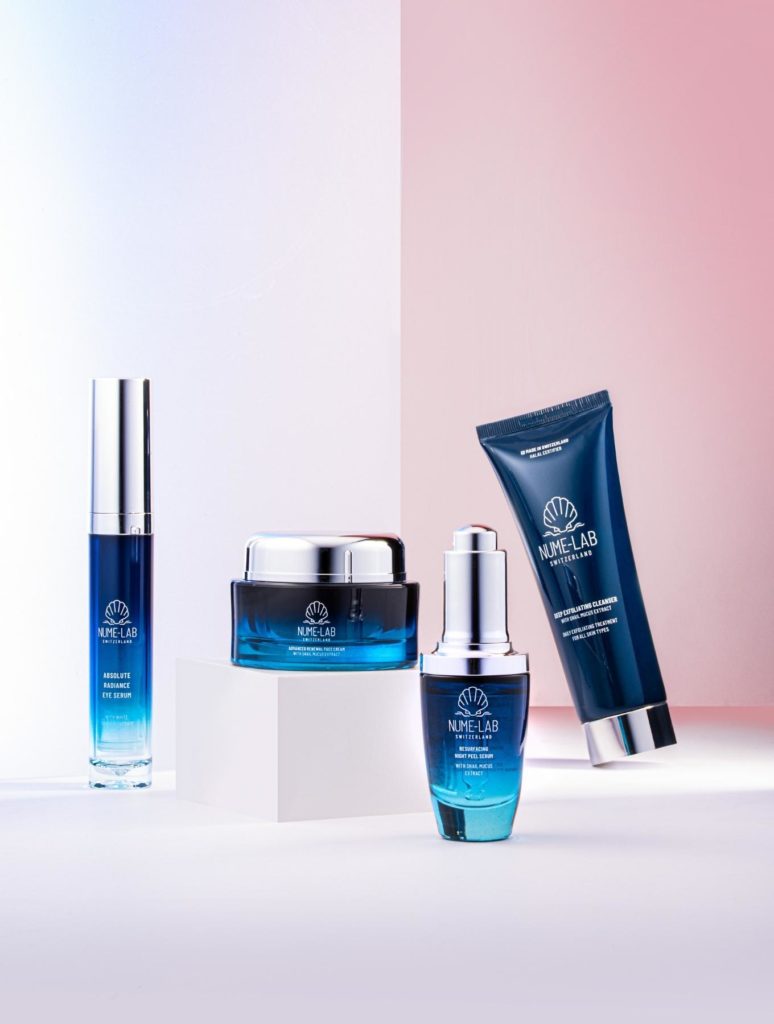 Check out the Minimalist Skincare Routine
From the first touch, this minimalist skincare routine helps improve the health of your skin from the inside out. By boosting your skin cells' regeneration and providing 24/7 hydration, this regenerating anti-aging treatment set will immediately reduce the appearance of fine lines and wrinkles, brighten dark spots, and illuminate your skin to get that revitalized, youthful glow you've always wanted.  
STEP 1: CLEANSING to deeply cleanse the skin, remove impurities, unclog pores and minimize their size, protect from environmental factors, and prepare the skin to absorb better any treatment that follows.
STEP 2: TREATING/MOISTURIZING to brighten dark spots, repair skin photoaging damages, restore skin firmness by activating elastin and collagen, and get a plump and moisturized skin with an even complexion.
STEP 3: EXFOLIATING to resurface the upper, healthy layer of the skin, minimize scarring, dark spots, remove blackheads, and stimulate fibroblasts to produce increased amounts of collagen.
STEP 4: EYE CARE to nourish, regenerate, depuff your under eyes, diminish the appearance of dark circles, restore skin firmness, relax your expression lines and reduce wrinkles.
Shop Now Clean Anti-Aging Skincare
Check now our Skincare Bundles