Niacinamide (Vitamin B3): The Skin Brightening Superstar
Niacinamide (aka nicotinamide) is a water-soluble form of vitamin B3. And, for those of you with skin too sensitive for vitamin C or retinol, niacinamide could hold all the answers. 
Have you ever tried this ingredient in skincare products? With tons of regenerative, exfoliating and skin brightening properties, niacinamide is a wonder ingredient in clean beauty skincare products. Everyone who's ever used it fell in love with it almost instantly.
Behold, a breakdown of all things niacinamide! (Hint: you cannot not love it)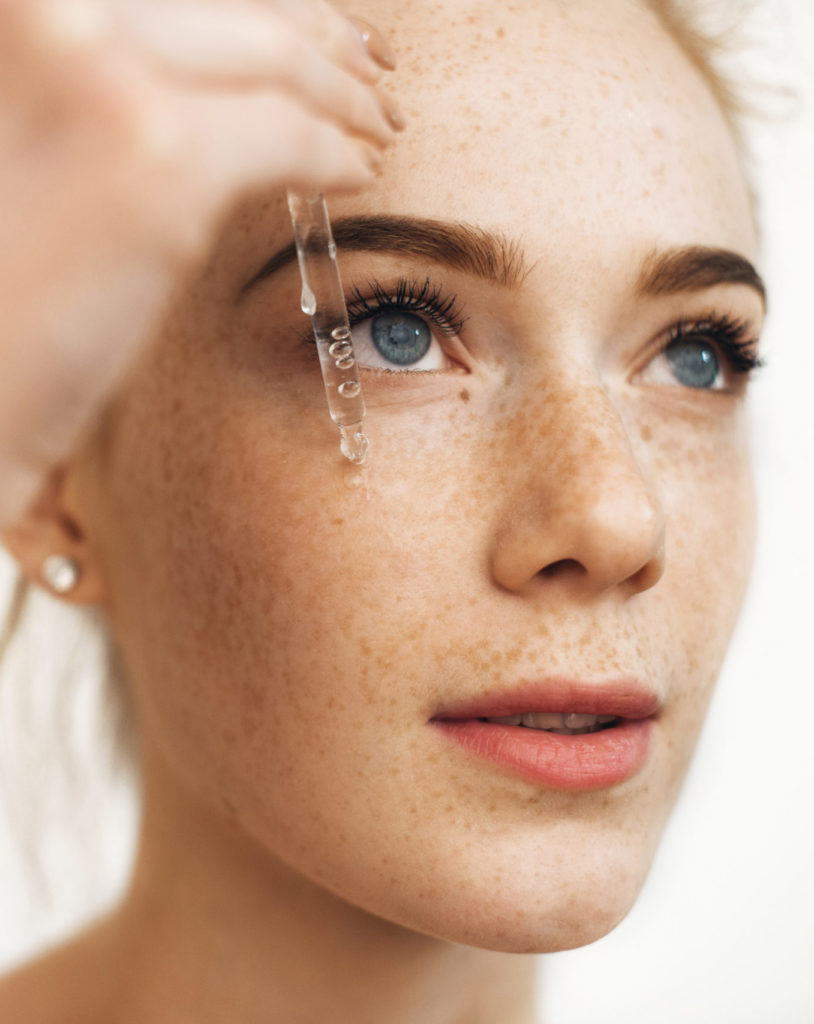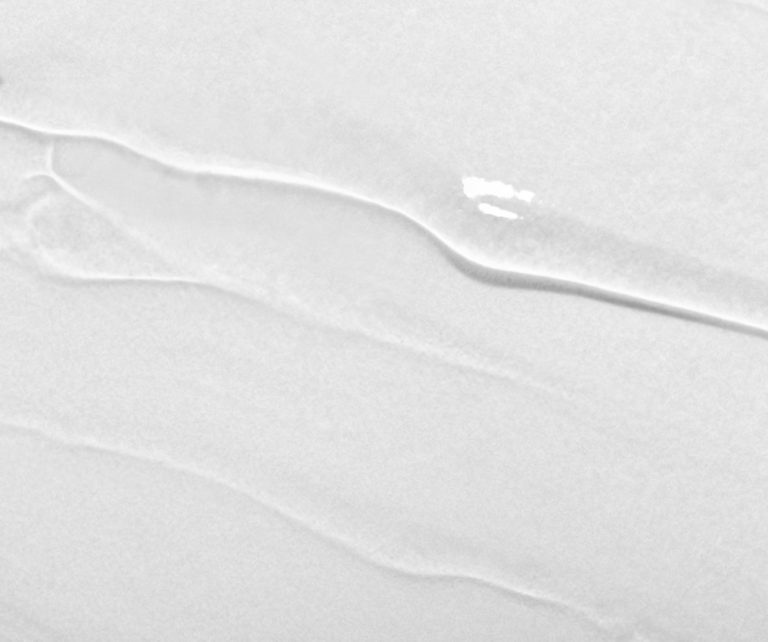 Also known as nicotinamide, is a form of Vitamin B3 typically used in skin care products to address different skin concerns. Our bodies cannot produce nicotinamide independently, so we have to supplement it both orally (through food or supplements) and topically (through natural skin care products). 
In skincare, we prefer using synthetic forms of Vitamin B3 rather than meat or poultry-derived. With methods like Swiss biotechnology, we can develop bio-identical ingredients that allow us to stop wasting natural resources and reduce our carbon footprint. 
Let's move on to clearing up the naming confusion around niacinamide. There's confusion among several different terms here – niacinamide is not the same as niacin. Niacinamide is an amide (base), not an acid, like niacin. As such, it causes no flushing when ingested as a supplement and no irritation when applied topically. 
There are three different vitamin B3 types: niacin (nicotinic acid), niacinamide (nicotinamide), and nicotinamide riboside. Out of these three, when it comes to skincare, we're interested in niacinamide.
The Science Behind Niacinamide (Vitamin B3)
Niacinamide (aka nicotinamide) is a water-soluble form of vitamin B3 best known for its multiple skincare benefits. As a skincare ingredient has potent anti-inflammatory, anti-acne, skin brightening, and anti-aging properties. And, it does all this without irritating the skin at all. It can even soothe redness and skin irritations and strengthen your skin's natural protective barrier. This is why at NUME-Lab Switzerland we include it in the Resurfacing Night Peel Serum.
Benefits of Niacinamide in Skincare
The niacinamide form of vitamin B3 offers loads of skin benefits and can be used by all skin types out there. In a general sense, we can compare its skincare benefits to those of retinol or vitamin C, only packed in a much less harsh version (but just as effective, if not more!).
Brightening and treating hyperpigmentation
This skincare ingredient is known for its ability to prevent skin pigmentation. With this, it helps fade existing dark spots and the occurrence of new ones. Nicotinamide will help you even out your skin tone without being abrasive to your skin. As a bonus, its anti-inflammatory properties will decrease any skin redness.
Anti-age effect on mature skin
Nicotinamide or niacinamide is extremely restorative. It simply nourishes your skin cells and helps them regenerate faster. It protects the skin against all external damaging influences and helps restore its barrier and moisture levels. All of these properties help diminish the signs of aging skin.
Calms skin irritation and redness
It's important to remember that this powerful active is a soothing skin ingredient. It doesn't cause any skin irritation, and that's why you can mix it with almost anything. But, few people know that you can use it to soothe skin irritation, redness, itching, etc.
Moisturizes and restores the skin's natural barrier
According to research, niacinamide boosts the production of ceramides in your skin. These ceramides are the lipids that form your skin barrier. As a result, this amide form of vitamin B3 can strengthen your skin and restore its natural barrier. Once your skin's barrier functions correctly, it will regain its ability to retain moisture. That's the secret behind the hydrating properties and the use in the best antiaging face creams.
Anti-inflammatory and anti-acne
Nicotinamide has been used for years as a topical anti-acne solution. If you have acne-prone skin, you'll be happy to know that niacinamide for acne is research-backed and just as effective as antibiotics. The anti-inflammatory properties can help you treat mild to moderate acne without the skin irritation that comes from using harsh products.
Decreases pore visibility
Precisely why Vitamin B3 seems to decrease pore visibility is not known. However, dermatologists believe it's due to its ability to moisturize the skin and normalize sebum production. Once there's no excess sebum production, the pores become cleaner and visually smaller, and acne-prone skin slowly gets better.
Prevents and treats skin conditions and diseases
Did you know that this skincare powerhouse isn't just good for your skin appearance but health as well? Aside from helping with rosacea and eczema, it can prevent and treat nonmelanoma skin cancer. For such purposes, you might need to take niacinamide supplements. Always consult a professional before taking any supplements.
Generally speaking, this skincare powerhouse active is a pretty safe ingredient since it's used even on sensitive or irritated skin as a soothing agent. As such, all skin types should have no problems using it. 
However, be careful of the active ingredient concentrations when purchasing skin care products  with niacinamide. If you experience any redness or irritation, use products with lower concentrations of it.
Everyone! And no, we're not exaggerating. Niacinamide is non-irritative. On the contrary, it's a calming agent meant to soothe and aid redness and irritation. As such, this ingredient will bring the most benefits to people with:
Dark spots or hyperpigmentation

Aging skin

Acne-prone skin

Rosacea or eczema
This versatile skincare ingredient has as many uses as it has benefits and it is beloved by skincare brands. So, you could use a night serum with niacinamide, a moisturizer, cleanser, toner, face cream etc. Leave-on products usually have a better effect. 
The frequency of use depends entirely on the strength of the product. If you're using a moisturizer with niacinamide, you can use it twice a day – morning and evening. But, a leave-on product that's more concentrated should be used less often. 
Niacinamide and other ingredients?
For the best results, especially if you have sensitive skin, we recommend using niacinamide as part of a clean beauty/Halal skincare routine as it is resulting more natural and with no toxins.
Based on the skincare benefit you're after, you can mix Vitamin B3 with different supporting ingredients to strengthen its action. For instance, if you're looking to brighten your skin and even out your skin complexion, combine it with vitamin C or glycolic acid. If you're after its moisturizing properties or natural skincare holy grail ingredients, use snail mucin and niacinamide moisturizer with hyaluronic acid.
INGREDIENT

Niacinamide (aka Nicotinamide or Vitamin B3)

INGREDIENT TYPE

brightener, regenerative

MAIN BENEFITS

skin brightening, anti-aging, anti-acne, treats dark spots and hyperpigmentation, helps restore the skin's barrier, helps retain moisture

WHO CAN USE IT

everyone! It's perfect for

sensitive skin, aging skin, dry skin

, or

acne-prone skin

, as well as eczema or rosacea sufferers

HOW TO USE

in concentrations not exceeding 5%, in creams, moisturizers, night serums, etc. You can use it morning or evening

NOT RECOMMENDED FOR

everyone can use it

COMBINE WITH

anything! Especially useful in skin brightening products mixed with ingredients like

Snail Mucin Extract, Vitamin C, Hyaluronic Acid, Glycolic Acid

, etc

DON'T MIX WITH

up until now, there aren't any known side effects of mixing niacinamide with any other ingredient
Niacinamide? FInd it in our Cleanser, Exfoliator and Eye Serum!
Save now by shopping our Skincare Bundles