Smoothing Skincare: A Guide to Improving Your Skin Texture
Skin smoothing is something we all need at one point, especially for us with aging skin or textured skin with dark spots and rough patches. But what is textured skin?
It can be different for everyone. Generally speaking, textured skin isn't smooth and has imperfections in the form of small bumps, raises, blackheads, dry patches, flakiness, rough patches, dark spots, hyperpigmentation, fine lines, wrinkles, etc. 
With consistency, patience, and a carefully structured clean beauty smoothing routine, we can retexturize our skin and make our complexion radiant once again.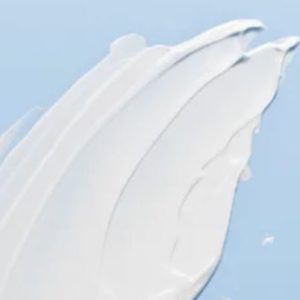 It is the process of retexturing your skin through different topical products or cosmetic procedures. Smoothing your skin consists of evening out your skin tone, fading dark spots, getting rid of rough and dry skin patches, reducing wrinkles and fine lines, and exfoliating to speed up cell turnover.
How to Properly Use a Skin Smoothing Product?
How often you use a skincare product depends entirely on the active ingredients, their concentrations, and of course, how well your skin handles it. For instance, an anti-wrinkle smoothing serum with high concentrations of glycolic acid is probably best used once or twice a week. 
On the other hand, if you're using a skin-smoothing moisturizer meant for daily use, you can use it twice per day, in the mornings and evenings. 
Strong Actives for Smoothing Skin
If you're using face creams or any products with AHAs, BHAs, or retinoids, always do a test patch first to see how your skin reacts to it. Gradually increase your use until your skin gets accustomed to it.  
Smoothing Skin with Clean Skincare
Since we're talking about textured and rough skin, it's natural to warn against using harsh products that contain parabens, mineral oils, formaldehyde, phthalates, sulfates, DEA, MEA, TEA, methylisothiazolinone, alumina, and similar. Such ingredients were probably the cause for your skin imperfections, so avoid them at any cost like we avoid them at NUME-Lab Switzerland.
If you want products that fit the most sensitive skin types, always choose clean beauty products with zero of the additions mentioned above. 
Best Smoothing Skincare Ingredients
acids like salicylic or glycolic acid can help keep your skin clean of any impurities and exfoliate your dead skin cells to allow a skin renewal process and expose a radiant complexion underneath;
being naturally rich in allantoin, vitamins, antioxidants, glycolic acid, and peptides, snail mucus is a powerful skin smoothing ingredient that boosts collagen production and reduces wrinkles and fine lines. It's an especially useful active for aging skin;
Vitamin C is a potent antioxidant that will not just protect your skin but help fade dark spots and fight off free radicals that cause skin damage;
retinoids are a well-documented ingredient in skin-smoothing products. Be careful with retinol if you have sensitive skin or dry skin;
one of the best ingredients for skin moisturization, smoothing, and getting rid of dry skin patches and flakiness;
Check Out the Resurfacing Night Peel Serum with 10% of Glycolic Acid and Snail Mucin!
Save now by shopping our Skincare Bundles