Vitamin E in Skincare: An Antioxidant Powerhouse by NUME-Lab
With all the fancy, new partially-researched skincare ingredients out there, why not stick to something tried and tested like vitamin E. You'll find this incredible antioxidant in many moisturizers and serums, often under the name tocopheryl acetate.
Our skin is exposed to a lot daily – from smoke to dust, allergens, UV rays, and all types of pollutants. All of these contribute to free radicals damaging our skin barrier. To counteract this effect, this vitamin can be the perfect weapon. 
Let's start and take a closer look at all the benefits in skincare products.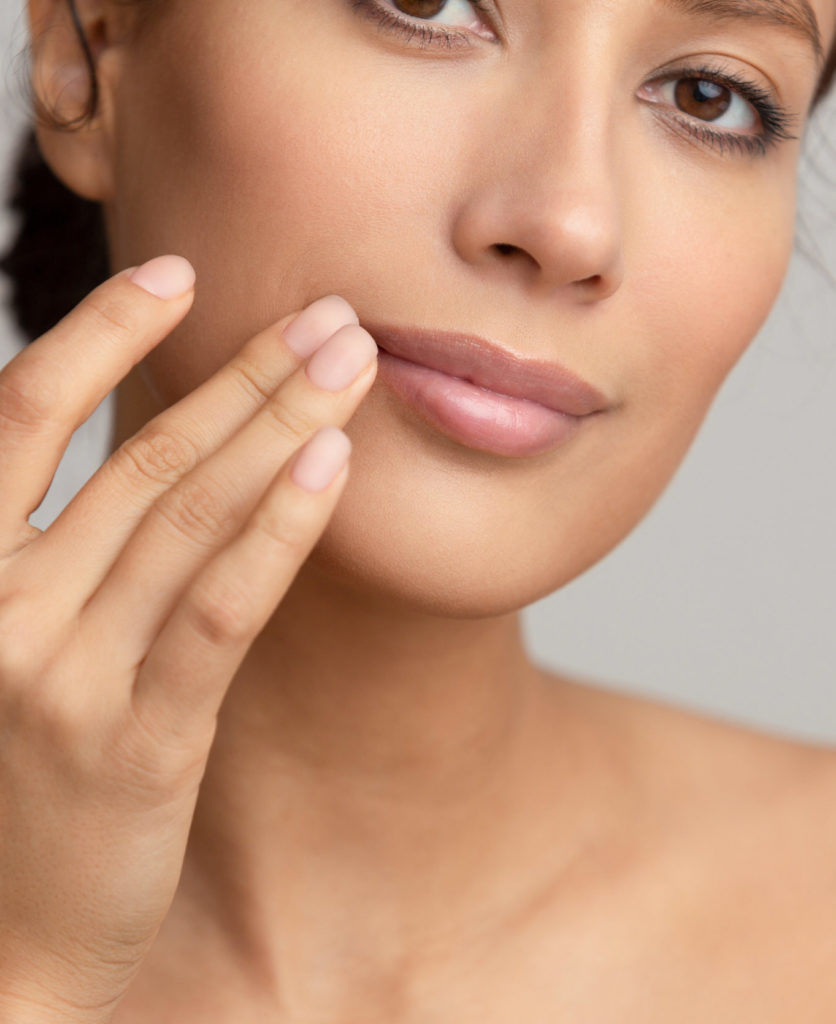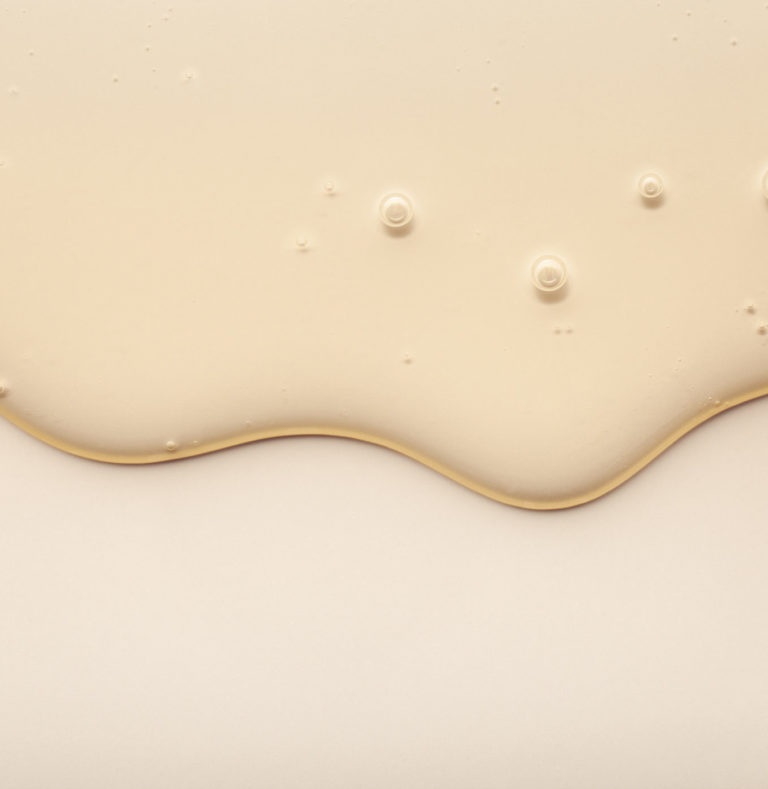 It is a skincare ingredient used as well by NUME-Lab Switzerland, that has antioxidative and moisturizing powers when applied topically. There are eight different types of this vitamin, but α-tocopherol is the most commonly used ingredient in skincare products and by cosmetic brands.
Being a potent antioxidant, it can help heal acne scars, wounds, and skin burns. Especially suitable for dry skin, this active has superior moisturizing properties, and it helps restore your skin's lipid barrier. And finally, it's a known photoprotective ingredient, diminishing the impact of UV rays on the skin. As such, it's beneficial for aging skin or skin with hyperpigmentation. 
The Science Behind Vitamin E
It is a fat-soluble antioxidant with many skin protective properties. This vitamin is a potent photoprotective ingredient suitable for aging skin, fine lines, and wrinkles. Additionally, this active is an incredible hydrator, and it can penetrate deep into your skin, restoring its natural lipid barrier. And lastly, it helps speed up the healing of burns, acne scars, and skin wounds.
Skincare Benefits of Vitamin E
Now, a little refreshing on all the incredible benefits for the skin:
It is a fat-soluble antioxidant that's capable of protecting your skin from all types of exposure, such as UV light, pollutants, etc. It creates an impenetrable lipid barrier on your skin that doesn't allow anything toxic to reach your epidermis. Plus, due to these antioxidative properties, it can prevent the oxidizing of sebum in your pores, decreasing the appearance of blackheads.
Photoprotective - prevents photoaging
Vitamin E is famous for its photoprotective strength. By protecting your skin from UV rays, this ingredient prevents photoaging, dark spots, fine lines, and everything else that comes with aging skin. For a better effect, use vitamin C and E together and the top results? Try it with Snail Mucin.
Hydrating and moisturizing
It has unbelievable moisturizing powers, perhaps even too good (it's not recommended for oily skin). With a face cream containing vitamin E, you can restore your skin's natural moisture levels and deeply hydrate your skin. The hydration from this active lasts a long time.
Strengthens the skin lipid barrier
Whether it's due to harsh skincare or improper care, most of us have a disturbed skin barrier. Enter – vitamin E to the rescue! This fat-soluble antioxidant will feed your skin lipids, regenerating your skin barrier and preventing moisture loss.
It can be an excellent skincare ingredient for acne scars, burns, or skin wounds. Its antioxidative powers give this skincare ingredient its regenerative and healing features, making it perfect for treating any deep tissue skin damage.
And finally, it has a soothing effect on the skin, and unless there's sensitivity or an allergic reaction, it's typically well-handled by most skin types.
Side Effects of Vitamin E in Skincare
Using highly-concentrated products or pure vitamin E oil can have some side effects if used on the wrong skin type:
Clogged pores

An oilier skin

Skin irritation

Allergic reaction
Skincare products containing it in controlled amounts can fit all skin types as long as they're water-based. But, if we're talking about pure or more concentrated skincare products, they're best suited for:
Pure vitamin E isn't suitable for oily and acne-prone skin since it can clog your pores and cause acne breakouts
How to Use Vitamin E in Skincare?
In its pure form is pore-clogging and oily, which can worsen acne. Instead, use water-based formulations in your clean beauty skincare routine, such as the NUME Lab Switzerland Advanced Renewal Face Cream. 
With the help of Swiss biotech, we developed a cruelty-free, Clean and Halal-certified product full of rich skincare ingredients like vitamin E, vitamin C, vitamin A, snail mucin extract, and hyaluronic acid. You can use our genderless face cream once or twice a day, and it fits all skin types. 
Plus, our skincare line is entirely sustainable and non-toxic, free of parabens, sulfates, phthalates, mineral oils, formaldehyde, DEA, TEA, MEA, Methylisothiazolinone, Alumina or other derivatives. 
Many people decide to use the vitamin E oil directly from capsules for oral consumption. However, this can cause two different adverse effects. First, the oil could be too concentrated and irritate. And secondly, it's way too thick and greasy, so it isn't suitable for oily or acne-prone skin. We recommend against clogging your pores in this way. 
For a better photoprotective effect, we recommend combining vitamin C and E. For example, use a face cream with this combo to get a stable and durable product that protects you from harmful UV rays.
Find Vitamin E in the Advanced Renewal Face Cream!
| | |
| --- | --- |
| INGREDIENT | Vitamin E |
| INGREDIENT TYPE | Antioxidant, Moisturizer |
| MAIN BENEFITS | antioxidant, moisturizing, repairing the skin's lipid barrier, |
| WHO CAN USE IT | dry skin types, aging skin, skin with wounds, burns, or acne scars, normal skin, combined skin |
| HOW TO USE | oily formulations could be pore-clogging, so we recommend using a water-based moisturizer containing vitamin E once or twice a day. Combine vitamin E with vitamin C and/or ferulic acid for better results |
| NOT RECOMMENDED FOR | acne-prone skin, oily skin, skin that shows a reaction or allergies |
| COMBINE WITH | vitamin C, ferulic acid, hyaluronic acid, snail mucus extract, vitamin A |
| DON'T MIX WITH | strong abrasive acids |