Shea Butter for Your Face: All You Need to Know | NUME-Lab
Natural skin care and cosmetic brands products with Shea Butter are favorites among people with dry skin who need superior moisturization powers. And, it's not just skincare products that use Shea Butter, but also products for hair health and body skin health. 
But, what you probably didn't know is that Shea Butter isn't just reserved for dry skin types, but it's beneficial to all skin types. And yes, that includes oily skin or acne-prone skin. 
So, let's bust the myths around Shea Butter and prove why you shouldn't be afraid to use it as part of a high-quality clean beauty routine!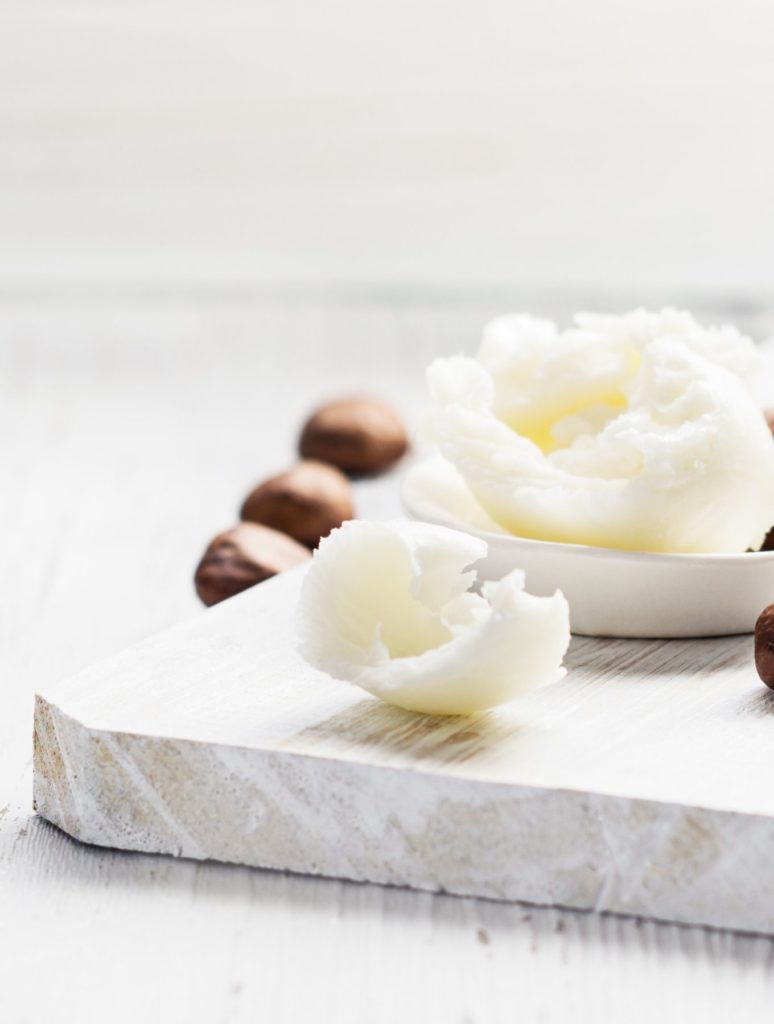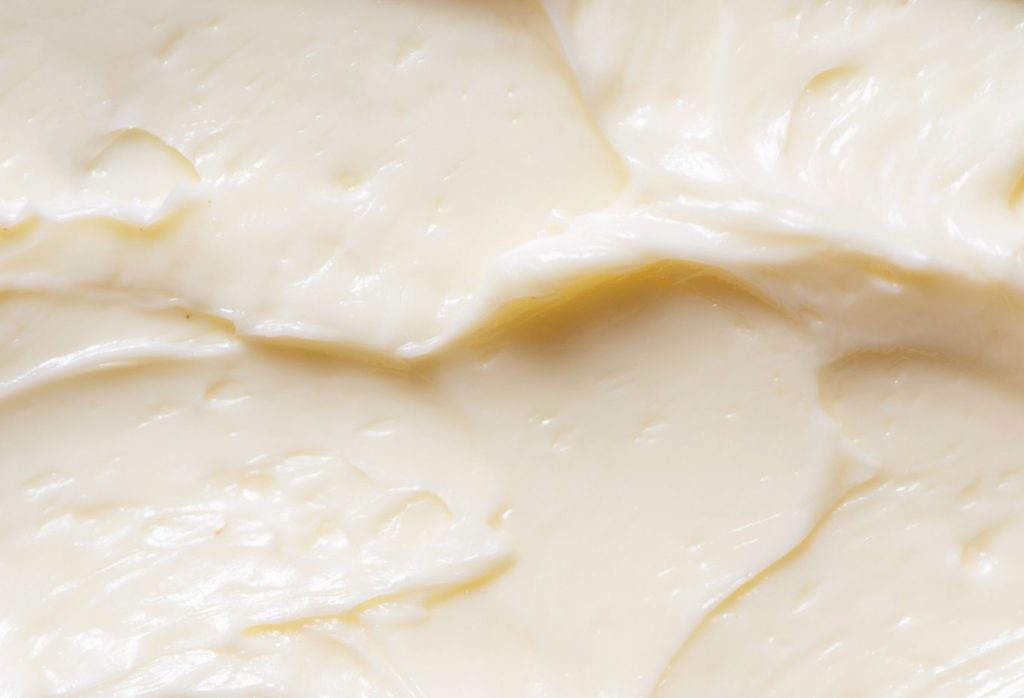 Shea Butter is practically a solid plant oil that's pretty thick at room temperatures. It derives from African shea tree nuts, and it's typically in off-white or ivory color in its raw form. Shea Butter was used mainly for body creams and body lotions, and certain hair care products in the past. People were afraid to use it on their facial skin due to fear of it being too comedogenic. 
However, it's 2021, and so far, there hasn't been any scientific research or study that suggests that Shea Butter clogs pores or it's comedogenic. Beauty enthusiasts claim the opposite – it seems Shea Butter isn't comedogenic at all when used in high-quality skincare products rather than raw. 
Raw Shea Butter could be too thick for acne-prone skin or oily skin. However, science hasn't proved how high Shea Butter is on the comedogenic scale, even in this case.
The Science Behind Shea Butter
Shea Butter has the most astonishing natural hydration powers, and that's due to its rich content of fatty acids, vitamins, and antioxidants like polyphenols. These polyphenols are the reason for Shea Butter's anti-aging effect. As an added plus, Shea Butter naturally contains Allantoin, Vitamin D, Vitamin E, Vitamin A, and phytosterols.
Skincare Benefits of Shea Butter
If you think hydration is the only Shea Butter benefit, we're here to tell you that's not the case. Here are all the skin changes you can expect to see quickly after implementing Shea Butter in your skincare routine:
The primary benefit of Shea Butter is skin hydration and moisturization. Shea Butter has the ability to penetrate the skin layers in a surprisingly effective manner and lock in moisture.
Shea Butter stimulates collagen production. Combined with its incredible hydrating abilities, that makes it a great anti-age active to use in your clean beauty routine. Shea Butter is even used in lip balms to prevent cracks and in body lotions to prevent stretch marks. So, it's no wonder that it helps face fine lines and wrinkles.
Nourishes the natural skin barrier
Often, skin irritations and skin dryness occur due to a disrupted skin barrier. The topmost layer of your skin has a so-called natural oil barrier that protects your skin from external influences, pollutants, and UV exposure. When this barrier is damaged, it results in sensitive skin, dry skin, or skin prone to irritations. Shea Butter is perfect for this issue since it has excellent repair abilities.
Anti-inflammatory and antioxidative
The rich composition of Shea Butter, such as its naturally-occurring Vitamin A, Vitamin E, and polyphenols (same as in Green Tea), makes it a great antioxidative agent. On the other hand, its phytosterols will minimize inflammation and heal your skin. 
Shea Butter ranks low on the side effect meter, so unless you're allergic to it, you won't experience any significant side effects. 
In the past, dermatologists believed that Shea Butter in its raw form could have a comedogenic effect and worsen acne-prone skin or cause additional breakouts. But, that has never been scientifically supported. And here is why, the Swiss Biotech helps with extracting the best out of raw ingredients and turning them into high-efficacy ingredients.
If you have oily skin or you suffer from acne and are still wary of Shea Butter, we recommend using it as an ingredient in a good moisturizer, rather than raw. Like that, you get all the benefits of Shea Butter with zero of its potential risks.
Virtually anyone can benefit from natural skin care products with Shea Butter, especially:
Skin with irritations or eczema

Skin with a disrupted natural oil barrier

Skin with fine lines and wrinkles

Skin that needs repairing

Dull skin with depleted collagen production
Due to the lack of research examining the raw form of Shea Butter, we recommend using it as an ingredient in a clean beauty moisturizer, together with other beneficial ingredients that complement its action. 
For instance, the Advanced Renewal Face Cream with Shea Butter uses Swiss Biotech to infuse the product with the right amounts of this butter and complementing actives like Snail Mucin, Vitamin C, Vitamin A, Vitamin E, and Hyaluronic Acid for even better hydration. 
In the NUME-Lab Switzerland skincare products, you'll never find any parabens, sulfates, phthalates, mineral oils, formaldehyde, DEA, TEA, MEA, methylisothiazolinone, alumina, or derivatives. NUME-Lab takes pride in formulating and manufacturing only clean beauty skincare based on the principles of sustainability. The products are so pure that they all enjoy a Halal certification.
| | |
| --- | --- |
| INGREDIENT | Shea Butter |
| INGREDIENT TYPE | Hydrator |
| MAIN BENEFITS | skin hydration, skin repairing, moisturizing, antioxidant and anti-inflammatory powers, soothing skin irritations and eczema, protecting the skin barrier, helps fight fine lines and wrinkles |
| WHO CAN USE IT | dry skin types and anyone who's looking for extra hydration in their routine, aging skin, sensitive skin, skin with fine lines and wrinkles, skin that needs soothing or repairing |
| HOW TO USE | as an ingredient in a high-quality anti-age moisturizer, twice a day or as needed |
| NOT RECOMMENDED FOR | those with allergies to Shea Butter (such as allergies to tree nuts), in its raw form for acne-prone and oily skin (possibly comedogenic, but not proven) |
| COMBINE WITH | other complementing actives such as cocoa butter, Snail Mucin Extract, Hyaluronic Acid, Vitamin A, Vitamin C, Vitamin E, Argireline, and similar |
| DON'T MIX WITH | unless you're allergic to it (very rare), Shea Butter works well with most other ingredients |
Find Shea Butter in the Advanced Renewal Face Cream and in the Deep Exfoliating Cleanser