Exfoliating: A Guide to Helping Your Skin Resurface properly and safely at home
Exfoliating is a reliable way to get rid of aging skin signs and fade hyperpigmentation and dark spots. However, exfoliation can also be a risky move, especially for sensitive skin or skin prone to irritations. 
To start this guide, we'd like to focus on the importance of clean beauty exfoliators free of any parabens, sulfates, alumina, MEA, DEA, TEA, phthalates, alcohol, etc. We already know how tricky exfoliation can be, so why add more irritants to the mix? 
Instead, opt for pure and Halal-certified brand products that are rich in sustainable and ethically sourced ingredients. Bonus points if the products are natural and with no animal testing. 
Anyways, let's learn how to do proper skin exfoliating.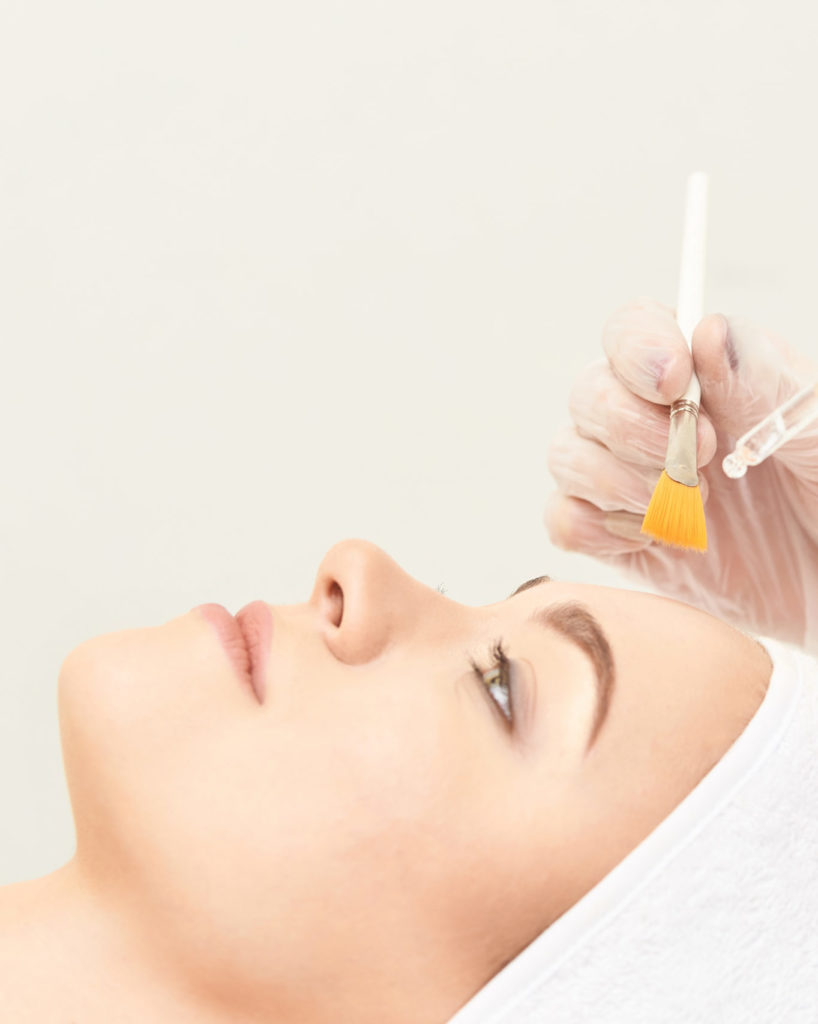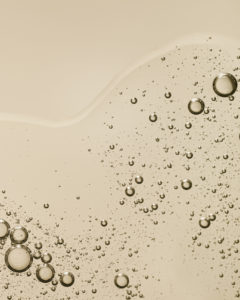 What Is Exfoliating in Skincare?
Exfoliating or Exfoliation Treatment  as a common practice in skincare, it is a term we give for the process of dissolving or scrubbing off dead skin cells and getting rid of impurities on the top skin layer. It can be done with chemical solutions like AHAs and BHAs (for instance, glycolic acid, salicylic acid, etc.) or mechanical helpers like granules or dry brushes. 
We typically use so-called exfoliators or exfoliants for the exfoliating process, which can be anything – from night exfoliating serums to an exfoliating cleanser for acne. So, the skincare product could be a cleanser and still qualify as an exfoliator. As long as it has the power to remove dead skin cells and clear out the surface of your skin, we can call it an exfoliant or exfoliator.
What Is Chemical Exfoliation?
Chemical exfoliating treatments use different types of acids to dissolve and get rid of dead skin cells. These chemical exfoliants work by breaking the bonds that hold skin cells together, thus helping your skin regenerate and exposing a new, fresh layer of skin that's free of any imperfections like dark spots, clogged pores, or fine lines and wrinkles.
What Is Physical Exfoliation?
Physical or mechanical exfoliating treatments use scrubs in the form of tools, sponges, beads, or different particles to physically remove the dead skin cells and speed up cell regeneration. 
In our experience, physical exfoliants can often be a bit too harsh for sensitive skin, so be careful if your skin is easily reactive.
How to Properly Use an Exfoliating Product?
The most common danger of exfoliating your skin is causing skin irritation, overdrying it, and disrupting your skin's natural oil barrier. To avoid that, we have two solutions:
Depending on the strength of the actives, you can use exfoliators anywhere from twice a week to daily (if your skin agrees). 
For instance, our natural exfoliating cleanser uses a mixture of mechanical and glycolic acid exfoliation but in clinically-tested formulations and concentrations that fit all skin types. To make it suitable for sensitive skin, we added allantoin, kaolin, and snail mucin extract. With this, the NUME-Lab Switzerland Deep Exfoliating Cleanser will leave your skin hydrated and softer than ever before.
Best Exfoliating Skincare Ingredients
Normal skin without any issues typically doesn't show any problems when using exfoliators. It's dry skin, aging skin, and sensitive skin that usually show irritations and flakiness. So, let's focus on skincare ingredients that fit all skin types:
especially if you have dry and flaky skin. Glycolic acid is an AHA, and it's stronger than BHAs like salicylic acid, so if it's highly concentrated, don't use it on a daily level;
skin brightening properties that will help you fade age spots or dark spots;
a powerful antioxidant that will get rid of skin damage and brighten dark spots caused by sun damage;
are great exfoliating actives since they can help you fade any skin damage signs and prevent aging skin by boosting collagen production;
for its anti-inflammatory features;
a beta-hydroxy acid that's typically gentler for retexturing than AHAs like glycolic acid;
Caution: How Strong Is Your Resurfacing Treatment with Glycolic Acid?
To exfoliate safely at the comfort of your own home, we suggest using not more than 10% of Glycolic Acid. You can do this using a skincare product like our Night Peel Resurfacing Serum, with not only Glycolic Acid but a concentrated amount of Niacinamide and Snail Mucin Extract as well.
The 10% of Glycolic Acid concentration is the maximum in products for home use. Exfoliating treatments with more than 10% concentrations of Glycolic Acid are typically done by a professional, such as a dermatologist.
Start Exfoliating twice a week with the Resurfacing Night Peel Serum or daily with the Deep Exfoliating Cleanser!
Save now by shopping our Skincare Bundles
HEY! watch our stories about Exfoliating