Eye Bags and Puffiness: Say Bye to Puffy Eyes by NUME-Lab
Tired of your eye bags and puffiness making you look like you just woke up? Or like you've been crying the whole night. Us too!
Although they're typically temporary, puffy eyes can be annoying to deal with. While some people have puffy eye bags due to genes, others can get rid of them quickly by adjusting a couple of daily habits and taking better care of their skin. 
This piece will be helpful to everyone since we all suffer from puffy eyes once in a while, but especially to people with allergies – they know eye bags and puffiness better than anyone.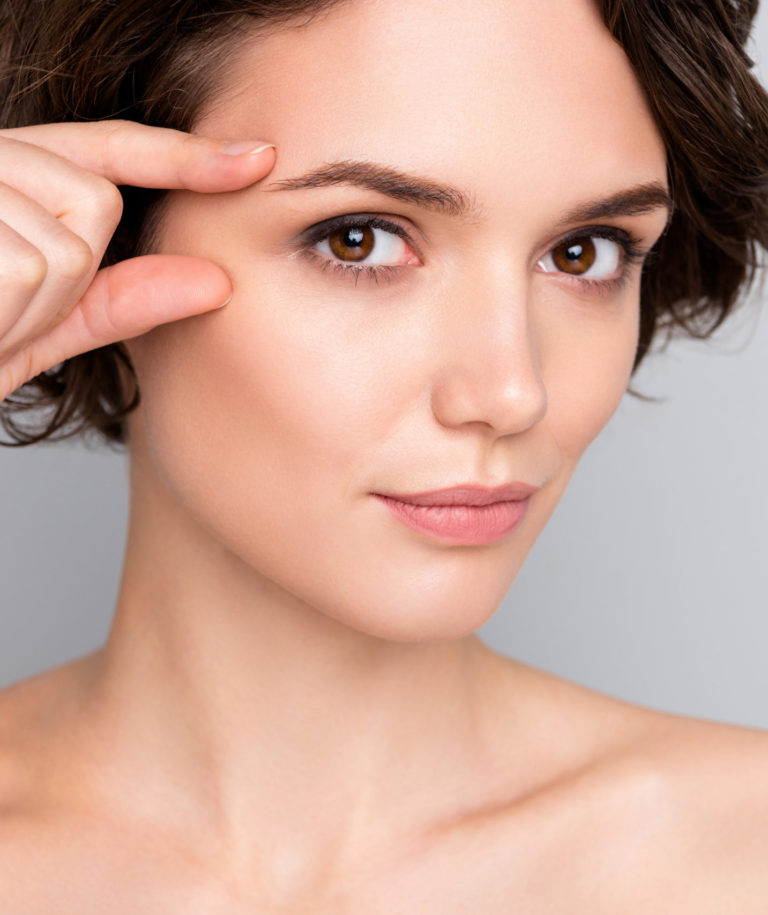 You need to know that eye bags and puffiness are simply fluid retention in that area. The skin around the eyes is thin anyways, plus, as we age, it starts losing elasticity, making fluid retention, puffiness, and dark circles much more visible. 
Our second important point is to make a difference between puffy eyes and swollen eyes. For instance, a swollen eyelid can be a medical emergency caused by an infection – that's completely different from eye puffiness.
Causes of Eye Bags and Puffiness
We already established that puffy eyes are caused by fluid retention. But why did this fluid retention happen in the first place? What's the underlying cause?
Some cases of eye bags and puffy eyes are simply hereditary. Although you can make lifestyle changes to diminish puffy eyes as much as possible, you can't expect to get rid of a facial feature completely.
Another thing that can cause or worsen already existing eye bags is allergies. There are tons of people who don't have the typical itching symptoms, so they don't even know they have allergies. Often, the only signs of allergies could be dark circles or puffy eyes.
When you cry, there's typically temporary sinus congestion which contributes to fluid retention that results in eye bags and puffiness. You've probably noticed how puffy our eyes get after a night of prolonged crying.
Your daily habits can make eye bags look worse. Causes in this group are dehydration, smoking, excess salt consumption, drinking alcohol, and stress. All of these can contribute to puffy eye bags.
All of the above causes were related to fluid retention, but this is related to fat distribution. Aging skin loses elasticity and starts releasing the fat that once surrounded the eyes into the eye bags. Thus, aging skin often has the appearance of dropped eyelids but puffy under-eye bags.
Thyroid issues, kidney disorders, and many medications can also cause eye bags and puffiness. If you suspect you're suffering from an underlying medical condition, it's time for a doctor's check-up.
How to Get Rid of Eye Bags and Puffiness?
To address eye bags and puffiness, you'll have to start taking care of your skin from the inside out. Let's see what helps.
Efficient anti-age skincare ingredients
Some of the best clean skincare routines will consist of the following ingredients:
At NUME-Lab Switzerland, we extracted these ingredients through Swiss biotechnology to formulate a clean beauty brand and anti-age skincare line with the right amounts of everything – making it potent yet gentle to be suitable for all skin types. 
To rejuvenate dull skin, try our powerful resurfacing night serum with 10% glycolic acid for exfoliation, plus snail mucus, betaine, and niacinamide for protection and brightening. And best of all – zero parabens, sulfates, phthalates, mineral oils, DEA, TEA, MEA, and other harsh irritants.
Cosmetic procedures (non-invasive or slightly-invasive):
Microneedling – preferably in-office, done by a certified board dermatologist;

Lymphatic drainage – could be done at home with a jade roller;

Laser treatments – to get rid of old skin and resurface new skin;

Fillers – such as hyaluronic acid;
How to Prevent Eye Bags and Puffiness?
Even if your eye bags and puffiness are genetic, practicing these tips will soften their appearance
Drink more water;

Cut back on salty foods;

Have a consistent sleep pattern;

Wear sunscreen for protection against UV rays;

Reduce stress levels;

Start using anti-age skincare earlier;

Supplement with collagen;

Stop smoking and drinking alcohol in excess;

Check for allergies and treat if necessary;

Use the best

clean beauty

skincare brands without harsh ingredients;
We all get puffy eyes once in a while because, well, nobody's perfect. But, we hope that when that happens, you'll have our guide bookmarked and get the help you need to get rid of your eye bags and puffiness.
Eye Bags and Puffiness? Check Out the Absolute Radiance Eye Serum!
Save now by shopping our Skincare Bundles