Repairing Skincare: How to Fix Your Damaged Skin Barrier?
The importance of preserving and repairing your skin barrier is undeniable. Without it, your skin won't be able to hold moisture, and it will result in sensitive skin that's prone to irritations, dryness, and infections. 
Unfortunately, many of us have a damaged skin barrier, and we often suffer from dry skin, dark spots, acne-prone skin, or scaly and rough patches. Half of the problem lies in our exposure to environmental pollutants, but the other half is due to improper cosmetics and using harsh products that damage your lipid barrier. 
So, let's see what to do to repair your skin quickly and easily.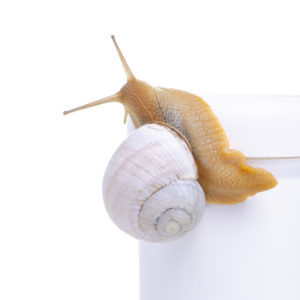 Skin repairing refers to the outermost lipid skin barrier, otherwise known as the stratum corneum, which can get damaged for many reasons: UV and sun exposure, harsh skincare ingredients,  overwashing or over-exfoliation, and many other things we do daily. Once we disrupt or damage this skin barrier, our skin becomes prone to external influences and cannot hold moisture. 
As a result, the skin typically becomes irritated, dehydrated, flaky, and prone to dark spots. To fix these concerns and prevent further disruption of the skin barrier, we use skin-repairing products.
How to Properly Use a Skin Repairing Product?
We'll start with our rule number one when it comes to a damaged skin barrier – don't use harsh ingredients! Stay away from face creams that are full of parabens, sulfates, phthalates, MEA, DEA, TEA, alumina, mineral oils, etc. That's what caused your skin damage in the first place. 
Instead, we recommend sticking to pure, clean beauty brands and Halal-certified skincare products that follow minimalist skincare regime approach and sustainability principles. With this, you'll be sure that your skin receives the best repairing care possible. 
Repairing products are usually leave-on products like a skin barrier repair cream for the face or a moisturizer to repair the skin barrier. Typically, these moisturizers are used twice a day, once in the morning after cleansing and once in the evening. 
Tip for a Damaged Skin that Needs Repair
*Tip: Look into snail mucin for a damaged skin barrier since it's considered to be one of the best skin repair and regeneration ingredients. Our NUME-Lab Switzerland Advanced Renewal Face Cream contains 5% of snail mucus, making it perfect for aging skin that needs repairing and plumping. 
Best Repairing Skincare Ingredients
When trying to repair your skin barrier, it's best to stay away from exfoliating ingredients like AHAs, BHAs, or retinol. Instead, put your focus on nourishing, moisturizing, and repairing ingredients. Some of the best skincare ingredients to repair the skin barrier are:
Snail Mucus Extract for damaged skin barrier is a treatment used for ages. Skin repair is where snail mucin shines since it's naturally rich in vitamins, antioxidants, allantoin, glycolic acid, peptides, and proteins like collagen and elastin;
the lipid barrier is practically made of these blocks, so incorporating a skincare product rich in ceramides can help with skin-repairing;
it's a great moisturizer that will deeply hydrate your skin and result in plumping skin;
this form of vitamin B3 will soothe your skin and help you fade dark spots, resulting in a bright and even complexion, without any skin damage;
for its anti-inflammatory properties and its skin protecting features;
a powerful antioxidant that protects your skin from pollutants and free radicals;
Snail Mucin is the ingredient you are looking for: healing and repairing!
Save now by shopping our Skincare Bundles