Serums in Skincare: The Power of a Concentrated Boost
Night serums are a powerful boost to address any skincare concern, regardless if you're looking for an anti-acne, anti-age, or simply a superior hydration power.
Due to their lightweight consistency and superior absorption, serums are a favorite of many and at NUME-Lab Switzerland we also love them. But, some of us are still hesitant to try them. 
Well, we're here to tell you that face serums are the skincare product you never knew you need until you try one. Here's a quick overview of serums as an integral part of a minimalist and clean skincare brands.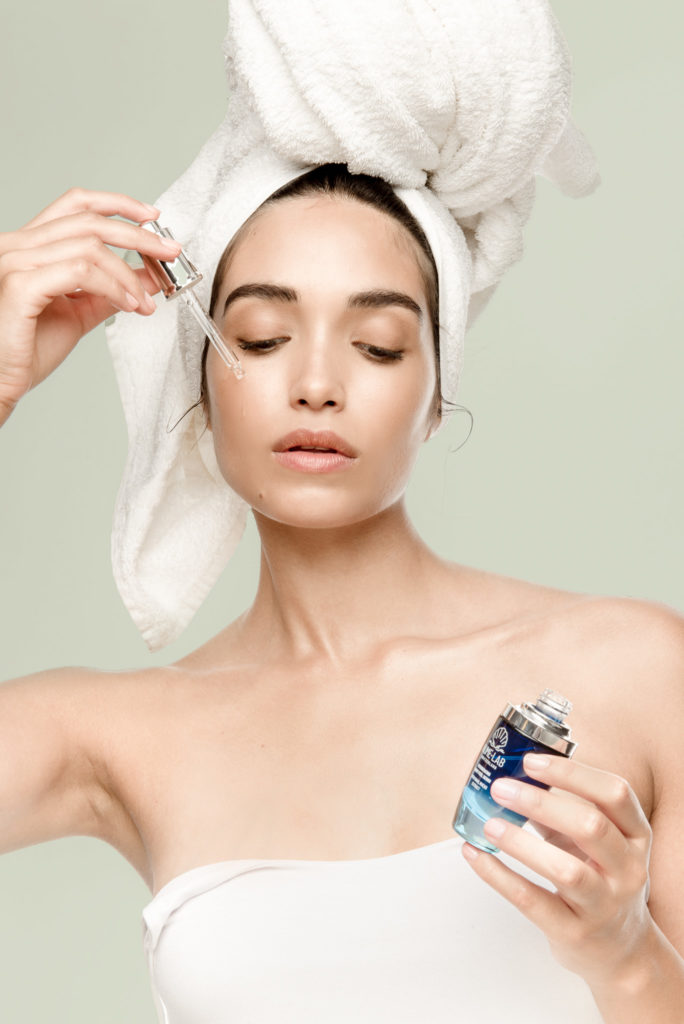 What Are Serums in Skincare?
A face serum is typically a lightweight, watery liquid that contains concentrated amounts of active ingredients. Due to its consistency, a serum has incredible absorbing powers, allowing the actives to penetrate quickly and efficiently into your skin layers. 
What Are Serums Function in Skincare?
When we're talking about active ingredients, it's worth mentioning that serums can have different purposes and benefits. For instance, some serums are for exfoliation, others have skin brightening properties, while some are good for oily skin and acne-prone skin. The purpose of the serum depends on the active ingredients it contains.
Why Should I Use Facial Serums?
If you ask us, a night serum is our holy grail. While we're resting and doing nothing, we give our face a leave-on treatment and wake up every morning with skin better than the day before.
Here's why at NUME-Lab Switzerland we simply love facial serums:
They're lightweight and don't feel heavy or greasy on the skin;

They absorb extremely fast – due to their small molecular size, actives in serums penetrate the skin much better than moisturizers;

Concentrated amounts of active ingredients, much more than in creams or moisturizers;

They don't clog pores and are oil-free and non-comedogenic, perfect for everyone with

oily skin

;

Easy to layer under other products like moisturizers or sunscreens;

Much higher efficacy addressing targeted skin concerns – due to its superior absorption and concentration of actives;
What Type of Serum Is Right for Me?
To choose the most suitable facial serum, think of what your skin needs. Do you suffer from blackheads and acne? Use a night serum for acne-prone skin. Need anti-aging skincare? Use a night serum for wrinkles. 
When choosing the right serum for your needs, ensure it's free of any parabens, sulfates, mineral oils, formaldehyde, DEA, TEA, MEA, Methylisothiazolinone, Alumina, phthalates, etc. Instead, use natural bio-active ingredients and cosmetics based on clean beauty and sustainability practices.
Multi-Beauty Skincare Products
We here at NUME-Lab Switzerland love multi-purpose products, so we've created our AHA-based Resurfacing Night Peel Serum with a range of beneficial actives:
10% of

glycolic acid

– for exfoliation, skin cell regeneration, and damage repair;

Snail mucin extract

– to counteract the glycolic acid by providing superior moisturization and

skin elasticity

, and anti-aging effect;

Niacinamide

(

vitamin B3

) – to brighten your skin and get rid of

dark spots

and hyperpigmentation;

Vitamin B5

– to soothe and repair your skin;

Betaine – to calm any skin irritation, moisturize, and replenish your skin's natural barrier;
Physical Exfoliators with superfine particles, like microbeads, seeds
If you're looking for the benefits of a physical scrub, we recommend our Deep Exfoliating Cleanser that has the best of both worlds – glycolic acid as an AHA, plus micro-sized ground walnut shells. 
But, no worries, it won't overdry your face. It's suitable even for dry skin and sensitive skin types. We know how drying exfoliators can be, so we reinforced ours with allantoin and snail mucin extract.