Plumping Skin Care: Everything Aging Skin Needs by NUME-Lab
Looking youthful and having plumping skin is the dream of every woman and here at NUME-Lab Switzerland through Swiss Biotech is what we formulate. Skin-plumping products for aging skin are in demand more than ever, as we're all looking to revive our lifeless, dull skin. 
Loss of skin plumpness and skin elasticity is a big issue for aging skin. As our skin ages, it starts losing its ability to retain moisture as collagen production depletes. So, plumping skincare brands put their focus on collagen-boosting actives. 
Let's see the best plumping skin strategy for you to bring back life to your skin.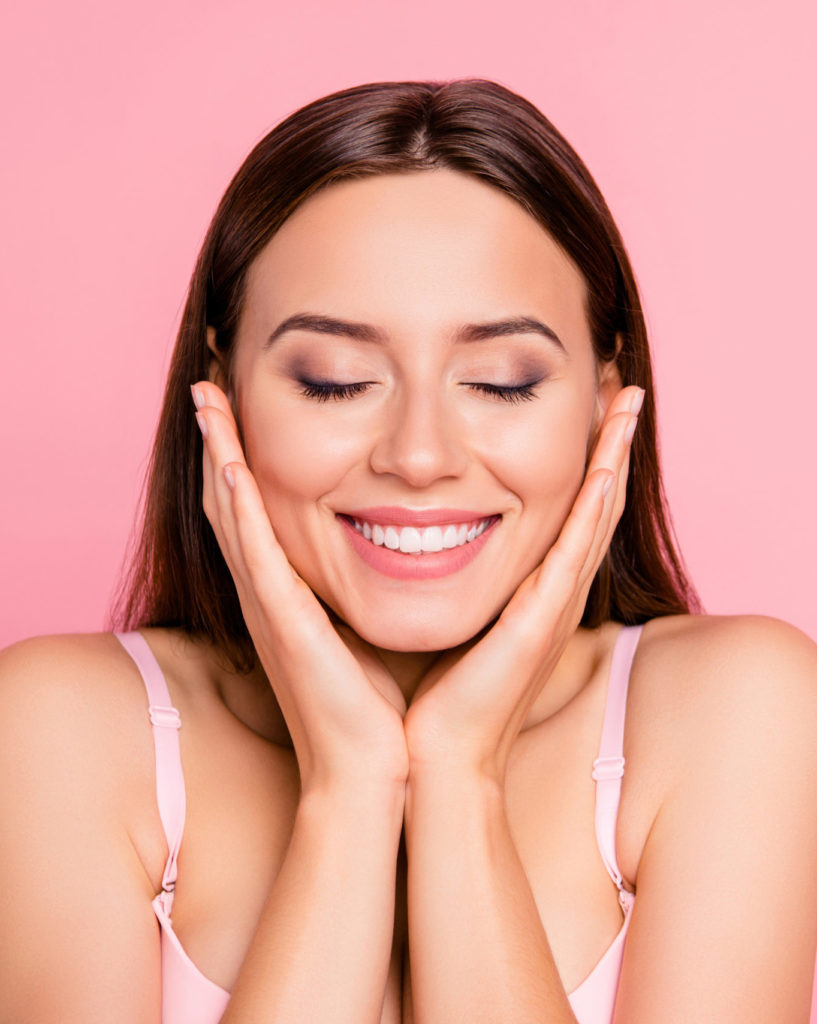 What Is Plumping in Skincare?
Aging skin faces a decrease in collagen production and moisture retention, often resulting in dull and lifeless skin prone to dryness, wrinkles, and fine lines. Skin plumping is a way to retain moisture and suppleness to your skin, resulting in skin that's hydrated and youthful. 
Plumping in skincare can refer to different topical skincare for skin-plumping or to various cosmetic procedures such as dermal fillers.
Do fillers help with wrinkles and make your skin plump? They can, but they can also have tons of side effects, in addition to being costly.
And what about a minimalist skincare approach? Have you heard about it already? Read about Skinimalism here.  
How to Properly Use a Skin Plumping Product?
A natural face plumping cream is different from an anti-wrinkle plumping serum. Serums are typically much more concentrated than moisturizers, so we use them less often. 
Generally speaking, the skin that's most in need of plumping is aging skin or dry skin. Skin dehydration and free radical damage are the two biggest culprits of dull skin. To counteract all the damage your skin has been through, try to use only clean beauty skincare products rich in natural ingredients with no animal testing. 
The last thing that dull and damaged skin needs are harsh cosmetic ingredients like parabens, sulfates, alumina, MEA, DEA, TEA, phthalates, mineral oils, etc.
To sum up, if you're using a moisturizer, use it twice a day, in the morning and evening. If you're using a serum, start introducing it to your routine gradually. Start by once a week to see how your skin reacts to it, and then increase it to twice a week or more.
Best Plumping Skincare Ingredients
Before you subject yourself to invasive cosmetic procedures, we recommend trying a natural face plumping cream. Dull and dry skin is usually more prone to fine lines and wrinkles. As a result, some of the best face plumping products are formulated for aging skin.
reduces the visibility of wrinkles and fine lines and is the number one skin-plumping ingredient in skincare;
boosts collagen and elastin production and naturally, snail mucus extract contains compounds like glycolic acid, vitamins and antioxidants, collagen, elastin, and more;
as an oral supplement or an active ingredient in skincare, collagen is a powerful anti-aging weapon;
a potent antioxidant that has skin brightening properties and fades hyperpigmentation in the form of dark spots, age spots, etc.;
an antioxidant that prevents skin damage and protects it from free radicals caused by pollution, toxins, and UV rays;
 retinoids are another great way to keep your skin plump and healthy by exfoliating your dead skin cells and speeding up skin renewal;
Coenzyme Q10 is a favorite anti-aging active for mature skin due to its ability to promote collagen production, thus diminishing the appearance of fine wrinkles;
crucial amino blocks and builders of collagen, peptides are vital for firming and plumping your skin;
an AHA that's used as a chemical exfoliator to help aging skin and give it a plump and youthful look. It speeds up cell regeneration and diminishes wrinkles and discoloration;
a favorite in aging skincare due to its skin brightening properties. It can fade away dark spots or age spots and remove other hyperpigmentation issues;
they help restore your skin's natural oil barrier and promotes plump, hydrated, and moisturized skin;
Hopefully, our plumping skincare tips will help you get the youthful and vibrant skin you've always wanted
Speed up your collagen production by using the Advanced Renewal Face Cream!
Save now by shopping our Skincare Bundles