Cleansing: The First Step of Your Beauty Routine by NUME-Lab
A good face cleansing product should be the first step in your skincare routine, regardless of your beauty concern. 
Applying other skincare products like moisturizers or serums on top of dirt, bacteria, and makeup – is a total no-go for skin health!  Additionally, did you know that foaming cleansers could actually be stripping your skin and doing it more harm than good?
So, let's see how to choose the best cleansing product for your needs.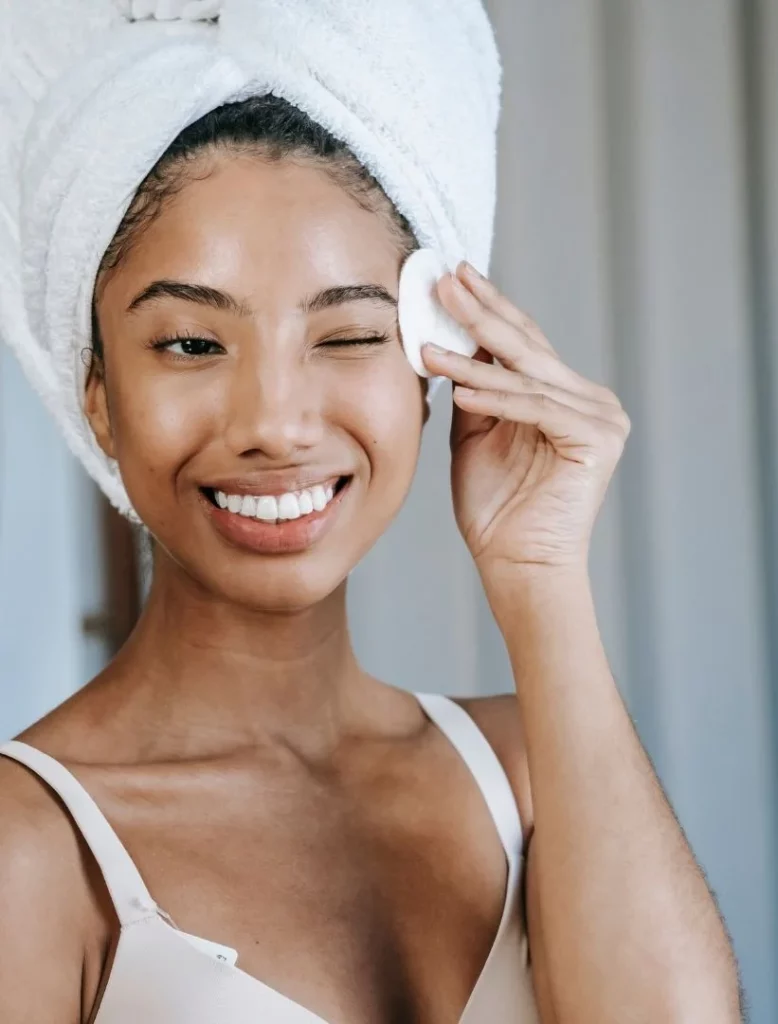 What Is Face Cleansing in Skincare?
As the word itself says, cleansing is the process of washing your skin and removing all the dirt, bacteria, excess sebum, makeup, and dead skin cells that accumulate in your pores throughout the day. As such, you can clean your face with different types of products like cleansing foam, gel, milk, cream, micellar water, and even cleansing oils or wipes. 
According to the skin type, you can choose which of these products fits you best. If you have dry skin, avoid foams and cleansers that contain soap in them since they can overdry your skin. Some cleansers will also serve as exfoliators and have acids or scrub beads in them. Or, you could give double-cleansing a try.
What Is Double-Cleansing?
Double-cleansing is the process of cleaning your skin twice – first, with a natural cleansing face oil, to remove any oil-based substances like sebum, makeup, etc., and then the second time, with a water-based wash like gel, milk, or foam. The second cleansing will take care of any leftover impurities and dissolve impurities that aren't oil-based. Remember – oil dissolves oil, and water dissolves water. That's why double-cleansing is such an effective method. Otherwise you can opt for a minimalist skincare routine that formulates cleansers 3 in 1 like Deep Exfoliating Cleanser by NUME-Lab Switzerland.
Acne-prone skin can particularly benefit from double-cleansing. Clean pores mean fewer acne breakouts!
How to Properly Use a Cleanser?
Ideally, you'll do a facial cleansing twice a day – once in the morning and once in the evening, before bed.
In the morning, you'll get rid of the old leave-in products that you applied the night before and, of course, all the impurities that gathered in your pores. 
And needless to say, in the evening, you should do a cleansing to remove all the makeup, excess sebum, and pollutants that got stuck to your skin.
Best Face Cleanser and Cleansing Skincare Ingredients
Better to avoid foaming cleansers as  they might feel nice, unfortunately the foaming agents in foaming cleansers can put your skin way out of pH balance, leaving it dry and irritated.
Some of the best natural cleansing ingredients for your face are:
Snail mucin extract

– a

snail mucus

cleansing foam or gentle milk could do wonders for your skin. As an active ingredient, snail mucin can regenerate and give you a more youthful-looking skin by boosting

collagen

and supporting skin elasticity;

Aloe vera

– cleansing with

aloe vera extract

in your cleanser will protect your skin from environmental pollutants and prevent acne flare-ups and inflammation;

Glycolic acid

– acids like glycolic or salicylic acid in your cleanser can give you an added benefit of gentle exfoliation and clean your pores in a superior way;

Allantoin

– a cleanser with allantoin will be deeply

moisturizing

and protect your skin from overdrying – choosing an allantoin cleanser is especially vital if you're double-cleansing;

Kaolin – can be especially useful for acne-prone skin since it's an antiseptic and an anti-inflammatory agent;
What About Aging Skin Cleansers
When it comes to cleansers for aging skin, we always opt for natural products for cleansing the face. And no, this doesn't mean that you have to use your fridge or mesh any fruits to make a cleanser. 
Instead, choose skincare brands that follow clean beauty principles and are Halal-certified to assure that they are cruel-free. Avoid ingredients like phthalates, alumina, MEA, DEA, TEA, sulfates, parabens, mineral oils, formaldehyde, methylisothiazolinone, and similar. 
Still looking for your perfect cleanser – check out our NUME-Lab Switzerland Deep Exfoliating Cleanser, which we formulated so that it fits everyone. Even the most sensitive skin will feel its cleansing benefits and will prepare your skin for your best face moisturizer.
Check Out the Deep Exfoliating Cleanser!
Save now by shopping our Skincare Bundles
HEY! watch our stories about Face Cleansing