Dark Circles: A Guide to Anti-Aging Skincare by NUME-Lab
Skincare products, face moisturizers for dark circles and under-eye bags are in increasing demand. Whether it's chronic insomnia or eye strain from technology, we somehow all have dark circles.
Dark under-eye circles make us look tired and add a couple of years to our age. Yet, they're one of the most stubborn beauty concerns and typically pretty tricky to get rid of.
Let's explain all about them – to get rid of our "designer" eye-bags once and for all!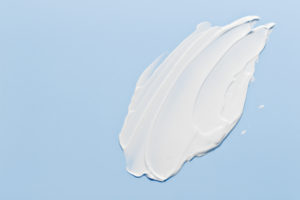 What Are Dark Circles Under the Eyes?
Dark circles are visible because the skin is the thinnest and most transparent under our eyes, allowing for the tissue underneath and all the blood vessels to peek through. 
Depending on the skin tone and their severity, they can be just a bit darker or have a blue-ish or purple tint. The majority of people have them, and although they're often a beauty concern, sometimes they can point to a medical problem as well.
While nobody can pinpoint the exact cause of dark circles and why some people are more prone to them than others, there are several common causes:
Genes are to blame in a large part of the population that struggles with them. For this reason, regardless of your skincare routine, there's only so much you can do if your dark circles and puffy eyes are hereditary.
The skin under your eyes is thin anyways, but with aging, it gets even more delicate, making everything more visible. Aging skin loses the ability to produce oils and collagen, resulting in thin and dry skin.
As the most common form of anemia, iron deficiency can be another cause, indeed one of the most widely recognized signs of anemia is pale skin, making the veins under the skin even more visible.
Lack of sleep or oversleeping
When the body isn't well-rested, it doesn't properly drain the fluids and causes water to gather under the eyes. That's what causes the puffiness under the eyes. Similarly, oversleeping can also mess with your body's water retention, causing a similar appearance of under-eye circles.
Many people have mild allergies to pollen or a type of food with barely noticeable symptoms. If you have dark circles under your eyes and haven't checked if you're allergic to something yet, we urge you to do so, because often, they will be the only symptom.
And finally, exposing your skin to UV rays can also cause hyperpigmentation around your eyes over time. The excess of melanin combined with any other factor above can worsen dark under-eye circles.
How to Get Rid of Dark Circles?
We prefer using quality skincare products or natural remedies like cold compresses to treat this condition instead of invasive procedures. Generally some of the best skincare products or face moisturizers are made of natural, clean and Halal ingredients. But, let's see all your options.
Best skincare ingredients for under-eye circles
We recommend adopting a clean beauty skincare routine, face cream free of skin irritants or harsh ingredients that could further aggravate this condition. Minimalist skincare routine could be your best face treatment approach. Some of the best skincare ingredients for dark circles are:
Other methods of treating dark circles
Cold eye compresses – like caffeinated tea bags, cucumber slices, or cold spoons;

Laser therapy – to break some of the melanin cells with

hyperpigmentation

;

Dermal fillers – to reduce the look of puffiness;
Chemical peels – with higher concentrations of AHAs for brightening;

Micro-needling – to stimulate collagen production;
How to Prevent Dark Circles?
Practice these tips to avoid getting them (or, at least, prevent as much as possible):
Puffy eyes with dark circles immediately remind us of sleep deprivation. So, get your 8 hours of sleep a day and be consistent with your sleeping patterns.
Itchy and dry eyes caused by allergies, asthma, and similar can also cause dark circles. We know that this can be hard, but try to avoid rubbing or scratching your eyes as much as possible.
Sunscreen is a must throughout the whole year, not just in summer. We recommend applying sunscreen with an SPF of at least 30 every morning and SPF50 during the summer months. We suggest using a face moisturizer and separately using sunscreen. 
Use high-quality skincare brands
We here at NUME-Lab stand for clean beauty skincare and cosmetics, for this reason we formulate only clean and Halal-certified products free of phthalates, alcohols, parabens, mineral oils, and similar. To help you fade dark circles in the fastest way possible, we use high-efficacy skincare ingredients developed with Swiss biotech methods, which quickly penetrate the skin layers offering the best skin treatment solutions.
We always select the best natural skincare ingredients like white truffle, caffeine, squalene, buckwheat to get superior results in treating under-eye bags. In the correct proportions, this is the best eye area treatment.
Dark Circles? Discover the Absolute Radiance Eye Serum with White Truffle!
Save now by shopping our Skincare Bundles