Oily Skin: A Guide To Switching From Shiny To Matte by NUME-Lab
As a skin type with the worst reputation ever, oily skin sounds like a struggle from the start. When we hear greasy skin, we hear acne-prone, we hear shiny foreheads and enlarged pores. 
What's the science behind this type of skin? What causes it? And is there a way to manage it naturally? Finally, how to even know if your skin type classifies as oily? 
Let's dive in and explain everything about managing the most common type of skin.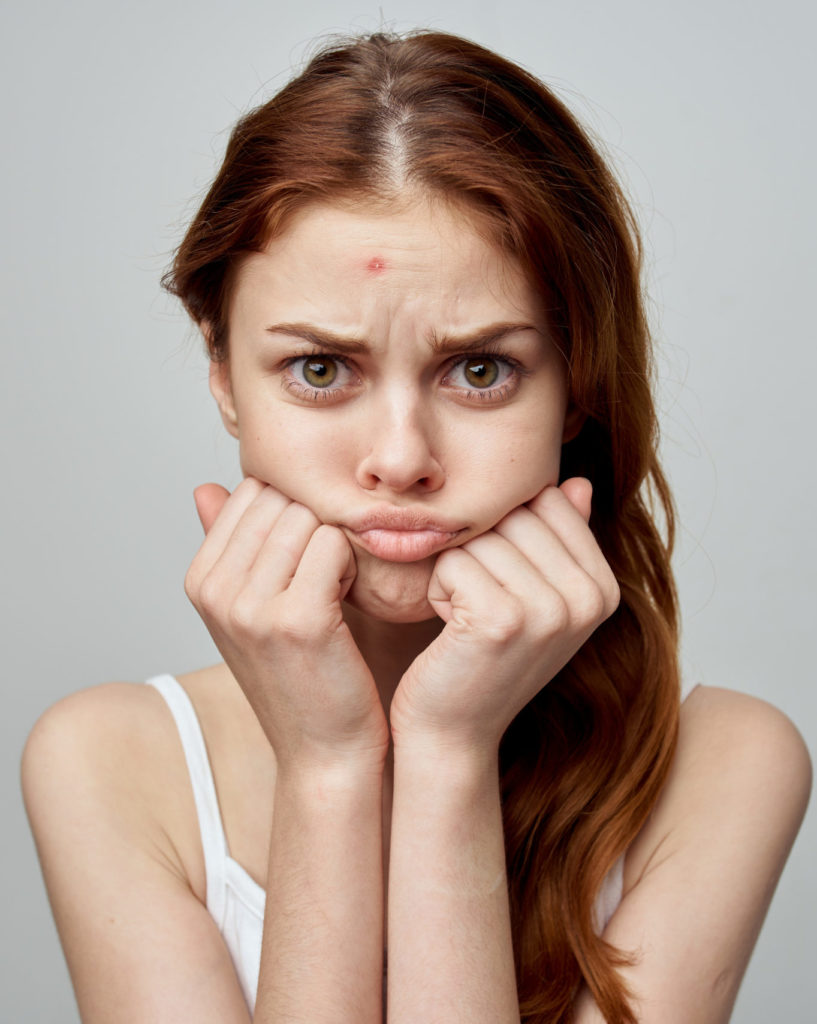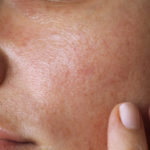 We all have sebaceous glands in the pores under the skin. Their job is to produce an oily substance called sebum. When the sebaceous glands work well, they produce sebum in regular amounts necessary for skin hydration and protection. The problem occurs when these glands go out of balance and start overproducing sebum. 
Greasy skin produces more sebum than necessary, giving it its shine. The issue with this skin type is not just the appearance. A sebum excess can cause your pores to clog, resulting in blackheads and acne. 
What Are the Signs of Oily Skin?
Typically, this type of skin type will fit the majority of these characteristics:
A greasy and shiny facial skin, especially in the T-zone;

Visibly enlarged pores, often clogged;

Prone to acne breakouts;

Skin that gets oily shortly after washing it;

Makeup will struggle to stay on and will typically dissolve soon;
If these points sound familiar, you're probably experiencing greasy skin that needs treatment.
Body Areas Prone to Oily Skin
The body areas most prone to greasy skin are the ones where we have the most sebaceous glands. Of course, the face is the number one area for greasy skin, but let's see all of them.
Typically, it's the facial skin that suffers from greasiness the most. You could have oily skin throughout your face or only in your T-zone. In that case, you don't have this type of skin but combination skin. 
Entire Face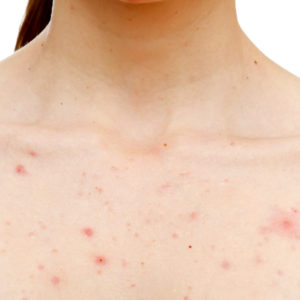 Chest
T-zone
Back
We've already said before that overproduction of sebum causes greasy skin. But, this overproduction is always triggered by some underlying cause (or a combination of multiple):
Genetics

Hormonal imbalance

Poor diet

Stress

Humid and warm climate

Comedogenic skin products
Best Skincare Ingredients for Oily Skin
Skincare for oily skin is meant to control sebum production while at the same time retaining your skin's hydration. Some of the best skincare ingredients for this type of skin are:
Salicylic Acid

Retinol

Clay
Worst Skincare Ingredients for Oily Skin
Considering that this skin is usually acne-prone, you should avoid everything that can clog your pores and cause breakouts. Here are some bad skincare ingredients for oily skin:
Mineral oil

Petroleum

Silicones

Alcohols

Paraffin wax

Coconut oil

Lanolin
When choosing your skincare products, ensure that they're rich in natural skincare ingredients for acne-prone skin. Establishing a clean beauty skincare routine with Halal skincare and cruelty-free skincare products is the best way to nourish and treat your greasy skin.
Oily Skincare Routine: How to Take Care of Oily Skin?
We want to start by singling out one mistake people with oily skin often make – they're afraid to moisturize. DON'T BE AFRAID TO MOISTURIZE! When you dry out your skin on purpose, it could start producing even more sebum to compensate for the lack of moisture you're providing, resulting in oily skin once again.
Tip 1: Cleanse your face regularly
Use a high-quality cleanser at least twice a day, but preferably after every physical activity where you sweat. We recommend using a cleanser without parabens and alcohols since they will over-dry your face.
Also, never go to bed with makeup on. Makeup, debris, and sebum that accumulate in your pores throughout the day can cause acne breakouts.
Tip 2: Non-comedogenic and water-based products
Sebum overproduction is not such a big problem when your pores are open. But, when you use comedogenic products, you can clog the pores and cause acne breakouts. 
To prevent that, we recommend that you use non-comedogenic skincare products which are light and water-based instead of oil-based.
Tip 3: Exfoliate and use a serum for oily skin
Using an AHA-based night serum could give you great results since serums usually contain more concentrated active ingredients when compared to creams or cleansers.
BHA or AHA-based exfoliators are gentle ways to exfoliate your skin. Mechanical exfoliators aren't the best option since they can be too harsh and destroy your natural skin barrier.
Tip 4: Use cruelty-free, natural skincare products
Check out creams with Swiss Biotechnology, as Swiss cosmetic laws are among the strictest in the world – they ban more skin irritants than any other country. Try to use natural and organic skincare ingredients. With a minimalist skincare routine, you'll prevent additional toxin buildup on your skin.
You could try Snail Mucin since it's a powerful active ingredient with tremendous results in treating oily skin. These Snail Mucin skin benefits are because snail slime is naturally rich in Glycolic and Salicylic Acid, making it a perfect ingredient for this type of skin. 
Tip 5: Get your hormones under control
A hormonal imbalance, especially a predominance of androgens such as testosterone, can cause excess sebum production and oily skin. 
For instance, women who suffer from PCOS often have insulin resistance, leading to increased testosterone production and oily acne-prone skin.
Tip 6: Use BHA and AHA-based products
BHAs and AHAs for oily skin can do miracles! Try using Salicylic or Glycolic Acid skincare products to exfoliate your skin gently and remove dead cells.
Glycolic Acid is beneficial if you also have acne-prone skin since it helps unplug those stuck pores and prevent acne breakouts.
Tip 7: Use blotting papers throughout the day
People who suffer from greasy skin know that the biggest struggle is to keep the makeup on the whole day. 
To avoid makeup drama, always carry blotting papers with you. Blotting papers will absorb the oil off your face and quickly mattify your skin.
Tip 8: Don't over-dry your skin
Try to make a difference between greasy skin and a healthy glow. Healthy skin is supposed to have some glow, and sebum production is beneficial to your skin. 
And want to know another silver lining for oily skin? According to research, this type of skin is better moisturized, which means less prone to wrinkles and prematurely aging skin. Suddenly, oily skin doesn't sound so bad, huh?
Oily skin? The Regenerating Trio Is Here to Help!
Save now by shopping our Skincare Bundles