Skinimalism: A Minimalist Skincare Routine by Nume-lab
Skinimalism (aka minimalist skincare routine) is the latest buzzword in the skincare  industry. After all, this trend made it into the 2021 Pinterest Predicts report. Here's an exciting thought – could your skin get better by using fewer cosmetic products?
Happy news for all of us lovers of the "woke-up-like-this" look – skinimalism is the equivalent of a messy bun that needs five seconds to put together but looks cuter than any expensive hairdo. Why do a 10-step skincare routine when you can get the same (correction, better) results with just one highly effective multitasking cosmetics?
So, is your bathroom drawer full of "must-have" products in fancy packaging that do nothing for your skin? Or even worse, you paid a fortune for a product only to learn it's not compatible with your skin type?
Let's see how a one-size-fits-all approach can help you declutter your skin and space.
Skinimalism is a word-play between "skin" and "minimalism." In its most raw form, it promotes a clean beauty skincare routine and a sustainability mindset. Minimalist skincare entails using fewer products but with higher quality. Additionally, it uses natural and clean skincare ingredients instead of harsh phthalates, parabens, and alcohol. Instead of high-maintenance, skinimalism focuses on a low-maintenance routine with the end goal being natural glowing skin.
For NUME-Lab Switzerland, minimalist skincare means a smaller range of products having multi purpose effective functions. We simplify your skincare routine and make it more successful.
Why Skinimalism at NUME-Lab Switzerland?
During the 2020 outbreak, we learned very well that nature could survive without us, but we can't do much without it. This realization sparked a movement toward a cleaner and more sustainable approach in all aspects, including skincare regime.
Skinimalism or Minimalist Routine originated from the idea of going back to basics and simplifying our skincare routine while preserving planet Earth – all at the same time.
Here's why cosmetic minimalism has gained so much momentum and popularity:
We often forget that the skin is our biggest organ. As such, everything you slather on your skin throughout your life gets absorbed and accumulates in your body.
If 2020 taught us something, it's that health is always a priority. So, why would you want to disturb your body's natural balance with harsh chemical products? If you see a skincare product, face cream with an ingredients section as long as your Sunday shopping list, look elsewhere.
In skin health, more is not always better. Instead, we are guided by "less is more." There are three significant downfalls of using everything you get your hands on:
Wrongly combined active ingredients that cancel each other out or cause unwanted reactions rather than complementing each other;
Formulations with weak concentrations of a quality active ingredient in face creams that aren't effective;
Cosmetics, face cream products that don't suit your skin type and cause an even bigger problem rather than solve the existing one;
Every step in manufacturing a cosmetic product impacts the environment – from the fancy packaging used to make an average product more expensive to the source of ingredients and manufacturing methods.
To contribute to a greener future for our generations, we here at NUME-Lab develop our skincare products using the Swiss biotech approach, preserving flora and fauna as much as humanly possible. We use only natural and clean beauty ingredients that complement each other flawlessly, resulting in highly efficient multipurpose skincare products.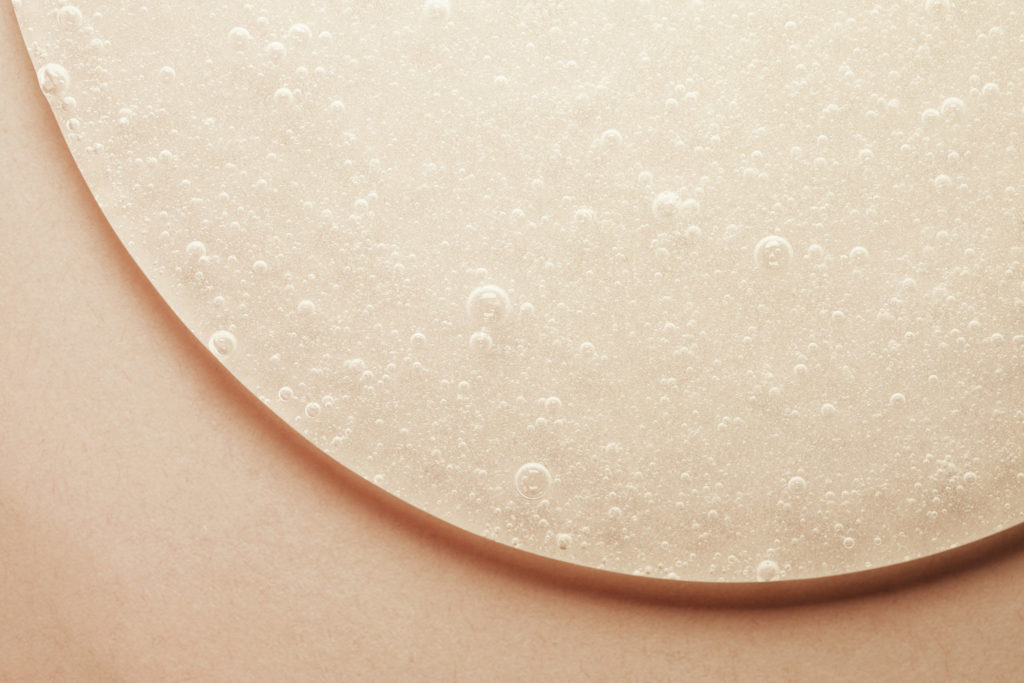 Skinimalism As Part of NUME-Lab Switzerland DNA
NUME-Lab Switzerland was founded after digging deep through our beauty stash full of skin care products, face creams, serums for different concerns and realizing none of them actually worked.
Some had low efficacy despite the fancy advertisement, others were overlapping in terms of functioning, and the majority were full of harsh ingredients.
What's worse – all of this was generating unbelievable waste in terms of unused products and money spent. That pushed us to find the right combination and formulate a clean beauty regime including the facial cleanser, a multitasking moisturizer and a resurfacing night peel serum with long lasting results.
Skinimalism is at the core of NUME-Lab Switzerland brand – it's part of our DNA. Instead of wasting valuable resources on fancy packaging or perfumes, we decided to create clean, genderless, and highly efficient skin solutions that will target multiple skin concerns at once and fit every skin type.
Best Multipurpose Skinimalism Ingredients
In minimalist skincare regime, it's all about multitasking and all-in-one products. With this in mind, ensure that you're using natural skincare products with clean active ingredients that combine well.
All NUME-Lab Switzerland the products are designed following these principles: Minimalist Routine, Clean Beauty, Cruelty-Free, Swiss Biotech, Natural, and Halal. In our process, we use only the purest ingredients in their most highly bio-identical form.
We prefer to use soothing, regenerating, and nourishing active ingredients that fit all skin types. All of our products have a multipurpose action – anti-aging, moisturizing, skin-brightening, anti-acne, etc. Here are some of our holy grails in skincare:
Snail mucin extract (cruelty-free, we give snails a SPA treatment only)
Niacinamide (Nicotinamide)
Vitamin B5
NUME-Lab Switzerland skincare contain ZERO parabens, alcohols, phthalates, sulfates, mineral oils, formaldehyde, DEA, TEA, MEA, Methylisothiazolinone, Alumina, or derivatives. They're suitable for all skin types, even for the most sensitive skin.
Adopting a minimalist skincare brand means that you:
Care about the planet and live a sustainable lifestyle;
Reduce your risk of skin irritations caused by incompatibility or overlap of actives;
Don't want any harsh irritants in your skincare;
Use fewer products, but highly effective ones;
Save time and money on countless products;
Reduce unnecessary waste;
Discover your Minimalist Anti-Aging Skincare Routine:
Save now by shopping our Skincare Bundles