Betaine in Skincare: The Gentlest Moisturizer by NUME-Lab
Betaine as a skincare ingredient is one of the most gentle humectants you could ever encounter – perfect for any clean beauty routine. As an amino acid with osmolyte properties, betaine can balance your skin's moisture content and improve its ability to retain hydration. 
And, great news for all of us whose skin gets irritated by just breathing – this skincare ingredient is the solution you've needed all along. 
If you struggle with dry skin or dehydration, keep reading to learn all about this magical skincare ingredient used in best face creams and night serums.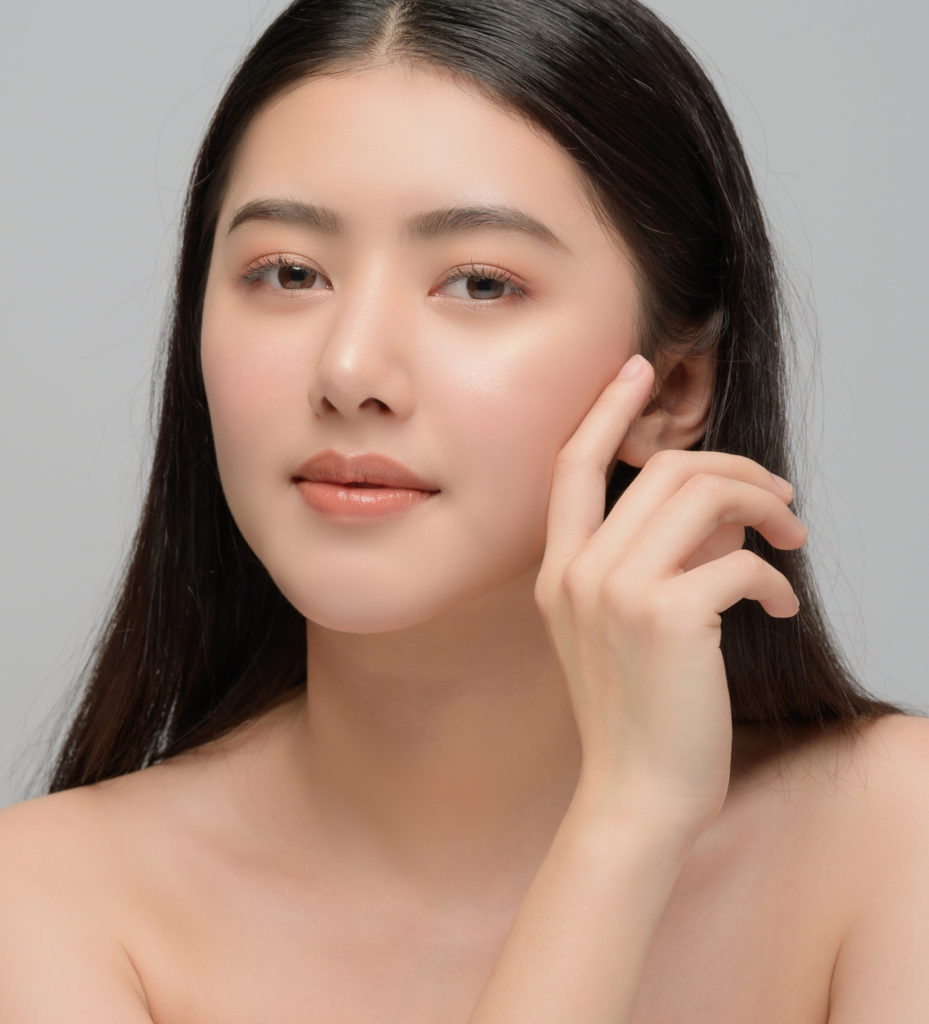 This skincare active is an amino acid that naturally occurs in our bodies. As a skincare ingredient, it is a humectant derived from sugar cane. Nowadays, we have much more sustainable methods of manufacturing synthetic betaine in a lab setting, like Swiss biotech. 
In skincare, it plays a huge role in skin moisturizing and soothing. Even the most sensitive skin reacts well to this ingredient. It holds water and moisture so well that it's a crucial ingredient in many hydrating shampoos.
The Science Behind Betaine
It is a humectant amino acid with incredible hydrating powers. Due to these hydrating and skin-plumping properties, it is a good ingredient for dry skin as well as aging skin. It's less irritating than pure water, so it has a calming and soothing effect on the skin. These anti-inflammatory properties make betaine excellent for calming acne flare-ups, irritation, and redness.
Skincare Benefits of Betaine
It is a great skincare ingredient in any clean beauty routine and it is beloved by minimalist skincare brands!
The humectant properties of betaine make it a potent yet gentle moisturizer. But, what's impressive is betaine's osmolyte features – contributing to a balance between hydration and water loss. 
Through the osmosis process, betaine travels in the skin areas missing moisture. With this, betaine normalizes your skin's natural moisture content and restores the mechanisms of retaining hydration. That's why betaine can fit not just dry but also combined skin.
Its hydrating and plumping features make it one of the best topical wrinkle "fillers" out there. It will make your skin more supple, dewy and fill out all those fine lines and wrinkles. 
It's a well-known fact that hydrated skin is less prone to lines and wrinkles, and that's precisely how betaine helps aging skin. Plus, betaine will improve your skin texture and make it smoother by filling out all those microscopic cracks.
Due to its soothing skin effect, beauty professionals often use it in regenerative skincare products to calm the irritation after cosmetic procedures. 
Due to this calming effect, it is also an ingredient in NUME-Lab Switrzerland clean beauty Resurfacing Night Peel Serum to soothe the skin from the exfoliating glycolic acid. By adding soothing ingredients like betaine, snail mucin extract, or niacinamide, the product becomes less abrasive but still preserves all of its potency.
Finally, it has an anti-inflammatory effect on the skin, which makes it suitable for acne-prone skin. Although this active doesn't directly impact acne, its anti-inflammatory properties prevent acne from getting infected and inflamed and calms the redness surrounding them. 
Betaine Side Effects in Skincare
Generally speaking, this beloved skincare ingredient is a very low-risk ingredient. It mixes well with everything, and it shouldn't cause any side effects unless you're allergic to it. 
If you get a reaction from a skincare product containing it, check that it's not another ingredient in the same product. 
Although it fits all skin types, the rest of the ingredients in the chosen product might not. To ensure you don't get any skin irritation, we recommend using clean beauty, Halal skincare, and natural ingredients without any phthalates, parabens, sulfates, and similar.
All skin types can use betaine, but it will show the most benefit in:
Aging skin

with wrinkles and fine lines

Irritated or red skin

Acne-prone skin 
Based on the properties, those are the people and skin types that will benefit the most. However, this doesn't mean that others cannot use it. People with normal skin, combined skin, or even oily skin can benefit from betaine.
As we've mentioned before, betaine doesn't irritate the skin at all. On the contrary, it soothes it. That means that you can use this active in combination with other clean beauty skincare ingredients that complement the needed effect. 
If you use it as an ingredient in a moisturizer, you can use it as instructed, once or twice a day. But, if you use it in a concentrated serum mixed with other actives, we recommend starting slow and gradually building up.
Betaine fits well with niacinamide (vitamin B3), vitamin C, glycolic acid, hyaluronic acid, snail mucin extract, vitamin B5, and more.
| | |
| --- | --- |
| INGREDIENT | Betaine |
| INGREDIENT TYPE | Humectant, Osmolyte |
| MAIN BENEFITS | gentle hydration, restoring the skin's moisture balance, calming and soothing, anti-aging, anti-inflammatory |
| WHO CAN USE IT | all skin types. Especially beneficial for dry skin, irritated and acne-prone skin, and aging skin |
| HOW TO USE | in a night serum for face, a natural moisturizer, or a cleanser. You can mix it with anything and use it as instructed – once or twice a day for moisturizers, twice a week for serums, etc.  |
| NOT RECOMMENDED FOR | betaine is generally safe for everyone, except if you have an allergy |
| COMBINE WITH | anything at all! It's especially beneficial with other potent actives like snail mucin extract, niacinamide, glycolic acid, vitamin B5, etc.  |
| DON'T MIX WITH |  betaine mixes well with any other skincare ingredient |
Find Betaine in the Resurfacing Night Peel Serum!
Save now by shopping our Skincare Bundles