Skin Elasticity: A Guide to Skin-Tightening by NUME-Lab
Skin elasticity might not have troubled us in our teenage years, but it's starting to get increasing priority as we get older. Aging skin is known for its lack of elasticity, fine lines, and eventually – deep wrinkles. 
That's all a big no in our book! We are strong proponents of taking care of your skin tightness and elasticity early on and avoid premature skin aging and collagen loss. 
After reading this, you'll realize that skin elasticity is something we can work on and retrieve. Skin bounces back – you'd be surprised at what your body can do with just a little bit of help from you.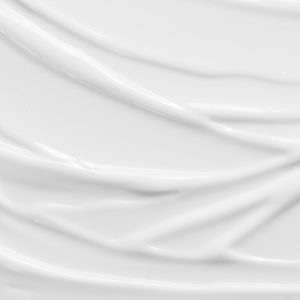 Simply put, it is the ability of your skin to bounce back or come back to its place after being pulled or stretched. Elastic skin bounces back pretty fast. Skin that isn't tight and elastic anymore takes some time to go back to its initial position. Supple and hydrated skin that's rich in collagen has a tighter and firmer appearance and touch. On the contrary, skin without elasticity seems thin, wrinkled, and dry. 
As you can notice, collagen is the keyword when we talk about elasticity. That's because collagen loss and aging skin are the two most significant factors in elasticity loss and for this reason the best face moisturizers have many actives to restore the plumpness.
Causes of Skin Elasticity Loss
The leading cause of skin that isn't elastic anymore is collagen loss. Collagen and elastin are in our middle skin layer, and their job is to keep everything in its place instead of sagging. But, due to aging and other environmental stressors, our bodies lose the ability to produce collagen.
Wrong skincare (or lack of skincare)
Ignoring your skin and not taking care of it on time could contribute to a lack of elasticity and premature skin aging. We're all about skinimalism and doing more with less, but at least stick to some basic steps like cleansing, moisturizing, and exfoliating. It's not about how many steps are in your routine but about how good your cleansers, face creams, serums actives are.
UVA and UVB rays cause accumulative skin damage over years of exposure, resulting in dry skin, dark spots, and of course, aging and wrinkles.
Occasionally, hormonal imbalances can cause a skin condition called Melasma, associated with the appearance of hyperpigmentation (dark spots), blemishes and patches. Typically, Melasma appears in women during pregnancy.
How to Improve Skin Elasticity?
Mature skin can still look smooth and plump, just if you take good care of it. To improve skin elasticity and tighten your skin, you can start using clean cosmetic brands, moisturizers with quality actives or undergo different non-invasive and invasive procedures.
Best skincare ingredients for elasticity
To rejuvenate your skin and make it tighter and firmer, these are the best skincare ingredients:
Snail mucin extract

– one of the most potent natural ingredients for boosting skin elasticity and repairing skin damage;

Vitamin A

– retinoids boost your

collagen

and elastin production;

Hyaluronic acid

– a humectant with exceptional hydration properties;

Betaine

and vitamin B5 – to protect and soothe the skin and repair its barrier;

Glycolic acid – to exfoliate and speed up skin cell regeneration;
Cosmetic procedures to restore skin elasticity
Some alternative but more invasive methods to tighten your skin are:
Laser treatments;

Microneedling;

Chemical peels;

Ultrasound wave therapy;

Plasma injections;

Dermabrasion;
How to Prevent Losing Skin Elasticity?
You can keep your skin as tight and as supple as possible by implementing the following tips in your day-to-day life:
Don't skip your best brand moisturizer;

Drink more water;

Wear sunscreen with at least 30 SPF;

Eat a clean diet rich in

collagen

and proteins;

Use antioxidative skincare ingredients like

vitamin C

or

vitamin E

;

Also – eat a clean diet full of antioxidants;

Regularly exfoliate with

glycolic acid

or another AHA – for your skin to regenerate faster;

Start an anti-age

clean beauty skincare regime

early on;

Take collagen supplements for elasticity;

Choose the best clean skincare brands without any harsh ingredients;

Check any minimalist skincare brands for multi-functional skincare products like NUME-Lab Switzerland;
Skin elasticity reaches its peak in our early twenties, and as soon as we hit 25, collagen production starts decreasing. By the time we're in our 30s or 40s, we start seeing visible signs of loose skin – fine lines, thin skin, wrinkles, etc. 
To stay on the safe side and retain your skin elasticity for as long as possible, we recommend adopting a clean beauty skincare routine with anti-age actives early on – that will keep you ahead of the game.
Skin Elasticity Issues? Check Out the Regenerating Trio!