Dull Skin: A Guide To a Radiant Skin Glow by NUME-Lab
How else to explain dull skin but simply lifeless? Dull skin looks tired, dehydrated, and uneven, in a word – unhealthy. 
For this reason we're often unsure of what's wrong, but something is missing. The glow or radiance, the plumpness that healthy skin typically has – that's what grey skin is missing. 
Here's how to perk up and rejuvenate dull skin.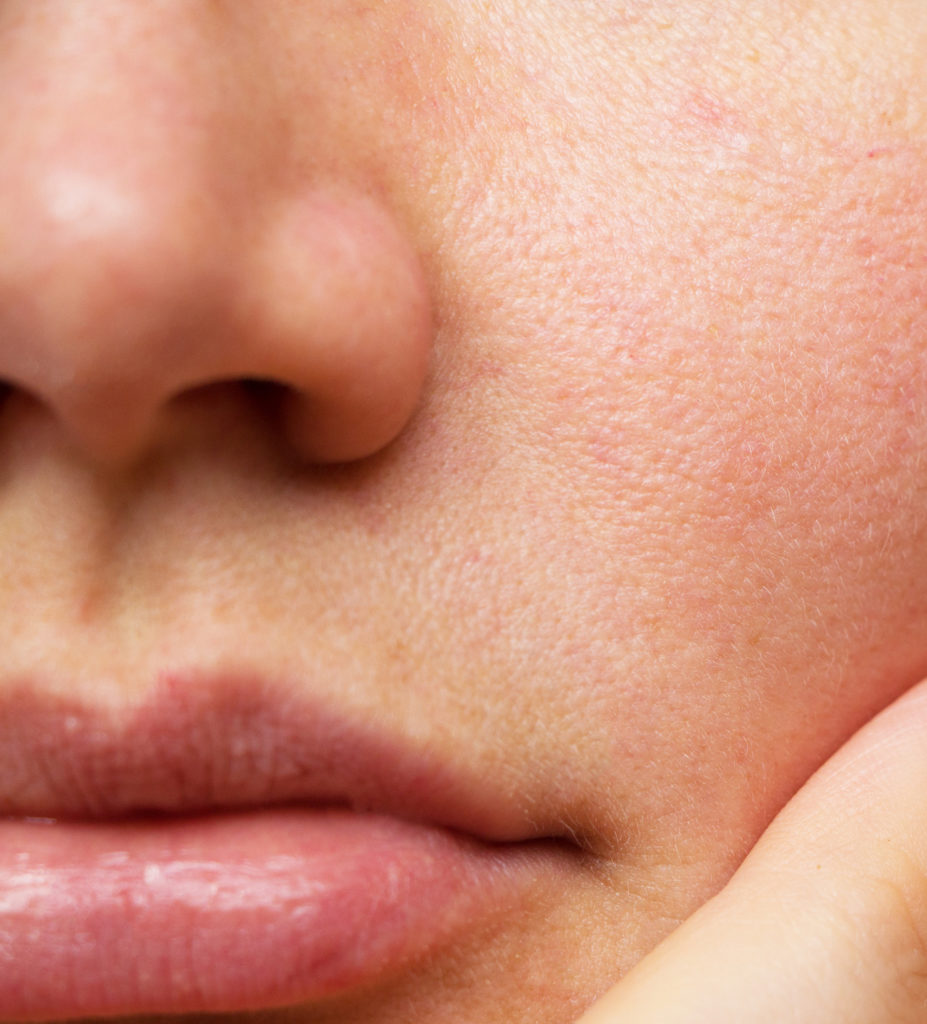 What does Dull Skin mean?
We can characterize dull skin as skin that looks the opposite of radiant and glowy. This skin type usually has a rough texture and often appears scaly, patchy, or just flat and aging. Dull skin is typically dehydrated, has an uneven complexion, looks tired, gray-ish, and often even wrinkled. 
A lack of skin glow and a healthy shine and plumpness is associated with:
Dead skin cells buildup - Not Exfoliating enough
Too lazy to exfoliate? Well, that might be the number one reason for your dull skin complexion. As our bodies age, they stop doing such a great job in skin cell turnover, so we have to help a bit. Dull skin is very often caused by dryness and one of the most popular reasons for dry skin, is not exfoliating enough or not exfoliating in the right way. Dry skin left on your face after it breaks down, needs to be exfoliated in order to allow new, glowing cells to show.
Exfoliating allows your skin to absorb any moisturising skincare products.
Regular exfoliation with AHAs such as glycolic acid can help you eliminate the old skin layer and expose a new, more radiant skin. 
After dead skin cells, dehydration is possibly the second largest cause of dull-looking skin. Dehydrated skin is flat and without any fullness or plumpness. Due to that, every imperfection is more visible on dry skin.
Free radicals are a significant cause of dull skin, as they can mess up your skin barrier balance and cause all sorts of skin irritation. Environmental pollutants, toxins, and smoke are the things that cause these free radicals. Skincare products rich in antioxidants like vitamin E or vitamin C can protect your skin.
Unfortunately, as our skin ages, it loses its ability to produce sufficient collagen amounts and moisturizing oils, resulting in dull skin without elasticity.
Things like a bad diet, stress, sleep deprivation, smoking, and alcohol have a detrimental effect on our skin health and appearance, indeed no matter how cliche it sounds, these vices will dehydrate your skin, make it age sooner, and destroy collagen fibers.
Exposure to sun rays and other UV light sources without adequate protection can also cause dull skin, including dark spots, aging, and dehydration. 
How to Get Rid of Dull Skin?
There's something fundamental about this type of skin we'd like you to remember – dull skin needs regeneration and pure, clean ingredients. The last thing it needs is phthalates, alcohols, parabens, or other toxic irritants. 
Since dull skin isn't one single problem but a combination of several – we recommend treating it with the right mix of cosmetic ingredients with a multipurpose action: moisturizing, skin brightening, hydrating, and protecting.
Best skincare ingredients for dull skin
We recommend adopting a clean beauty skincare routine, face cream free of skin irritants or harsh ingredients that could further aggravate your dull skin. Some of the best skincare ingredients to inlcude in your skincare regime are:
Hyaluronic acid

– to deeply moisturize and hydrate your skin;

Glycolic acid

– to exfoliate and speed up skin cell turnover;

Vitamin C

– protects from pollutants and free radicals and has a skin brightening effect;

Vitamin E

– a powerful antioxidant that will hydrate and protect your skin;

Niacinamide

– to fade dark spots are even out your complexion;

Snail Mucin Extract

– to improve skin elasticity, hydrate, and regenerate the skin;
Vitamin A

(retinoid) – to stimulate collagen production;
Here at NUME Lab, we use Swiss biotechnology to produce the above ingredients and create a multitasking skincare formula that fits all skin types. We value nature and sustainability, so we manufacture only clean and Halal-certified skincare products with the highest level of quality and purity.
Natural Skincare Products Ingredients
Snail Mucin Extract has been here since ancient times. It has regenerating and lightening properties, and it's naturally rich in glycolic and hyaluronic acid, which further increases its efficiency in treating dark spots on skin and for this reason is used for the best face moisturizers. Furthermore, its healing and anti-inflammatory properties are research-backed.
Research suggests that Vitamin C has skin brightening and healing properties, which speed up the fading of dark spots by inhibiting melanin production.
Niacinamide as a skin-brightening agent has shown impressive results in multiple studies. For years now, professionals have been using niacinamide to reduce dark spots and brighten skin tone in general.
The wound-healing properties of allantoin make it a perfect agent for brightening your dark spots. Allantoin promotes skin regrowth and renewal, allowing you to expose that layer of fresh, plump skin underneath.
The aloe vera plant contains a compound called aloin – a natural depigmentation agent that can aid your efforts of fading dark spots away. Aloe vera is a well-known minimalist skincare ingredient in many clean beauty products.
As a retinoid, Vitamin A is a well-known skill exfoliator. Removing dead skin cells promotes faster skin regeneration. The sooner your skin renews, the sooner your dark spots will disappear.
According to research, glycolic acid and lactic acid have the best melanin-inhibiting properties and are the most effective AHAs for curing dark spots. Glycolic acid directly inhibits melanin formation and speeds up cell turnover by gentle exfoliation. We suggest to implement using it at least once a week in the form of face cream, serum or face cleansers.
How to Prevent Dull Skin?
Preventing dull skin is much easier than treating it. Here's what to do:
Exfoliate regularly – alpha-hydroxy acids like

glycolic acid

are perfect for that;

Moisturize religiously –

hyaluronic acid

and

snail slime

are the ideal ingredients for this;

Use

clean beauty skincare

products – the best skincare products use natural and non-toxic ingredients only;

Don't use cosmetics with toxins – no phthalates, parabens, alcohols, mineral oils, etc.;

Always use sunscreen – at least SPF30;

Use antioxidants as skincare ingredients –

vitamin C

and

vitamin E

can do wonders;

Avoid hot water – it over-dries your skin and contributes to the appearance of dull skin;

Adopt a minimalist skincare regime using multifunctional skincare products, less is more;
Dull Skin? Then Treat it with the Resurfacing Night Peel Serum!