6 Best TikTok Skincare Trends that took over in 2021 by NUME-Lab
TikTok is steadily becoming one of the most popular apps out there, so it's no wonder people search TikTok for skincare trends as well.
How was it in 2021? What were the trends that took over TikTok?
Have a look together with NUME-Lab Switzerland, what are the most buzz-worthy TikTok skincare trends we came across.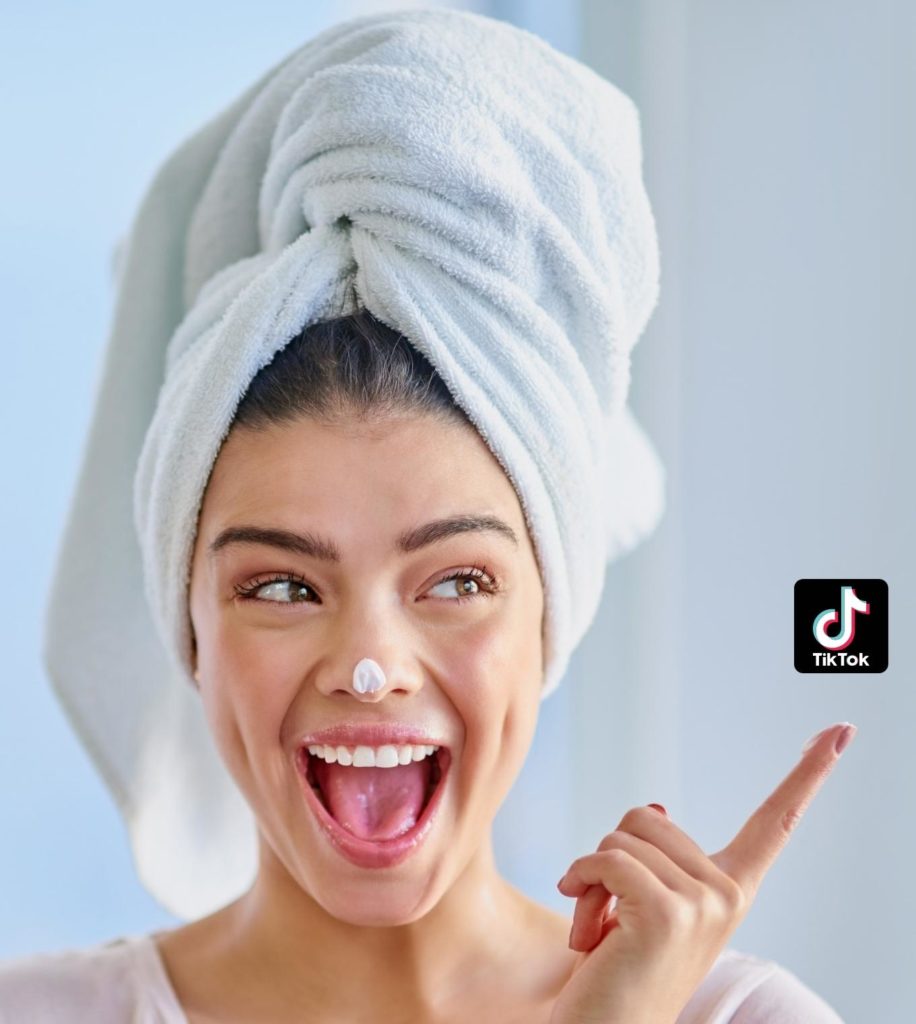 After the 2020 and 2021 chaos with worldwide lockdowns and restrictions, it's unclear if we will ever re-learn and stop being afraid of visiting spas and beauty studios. 
Being "forced" to stay home, we've come with pretty great ideas to recreate SPA treatments in the comfort of our home. 
And, of course, it wouldn't be a proper SPA without professional-grade skincare products like AHA or BHA chemical peels. 
In the past, we used to do these treatments mostly in our dermatologist's office. But, since Covid-19 started, tons of people started using safe and clean beauty skincare peels that offer potency without the side effects. 
As a result, chemical peels started trending on TikTok and cosmetic influencers went viral showing their incredible results for a glowing skin.
When using chemical peels, at NUME-Lab Switzerland we always recommend to use no more than 10% AHA and to make a patch test first.
2. Nourishing the Skin Barrier
As a balance to the previous point, the other side of TikTok struggled with "maskne" and skin sensitivity (partly due to wrongly applied exfoliating products), so they promoted skin repairing and gentle ingredients. 
TikTok skincare influencers realized the importance of having a healthy oil barrier that keeps your skin moisturized and youthful. So, they started to researh natural ingredients and using actives like ceramides, shea butter, jojoba oil, snail mucin extract, hyaluronic acid, peptides, and similar. 
So, if skin repairing is your focus, TikTok has a lot to say. 
To this point, we'd like to add that an underrated way of protecting your skin barrier is limiting (or avoiding altogether) toxic and harsh chemicals in your products and focusing on a clean beauty formula and using the right moisturizer.
For instance, always choose a gentle cleanser with no foaming agents to prevent drying your skin. Read the ingredient labels and prefer clean beauty with noparabens, sulfates, phthalates, mineral oils, formaldehyde, DEA, TEA, MEA, methylisothiazolinone, alumina, or derivatives over products that contain toxic ingredients in the long-run daily routine.
3. Ice Rolling (Face Icing)
The next significant trend we've noticed was beauty and skincare TikTokers who swore by the benefits of face icing.
The idea is to use a chilled jade roller or a ball of actual ice and roll it through your face. And, experts agree. They say it improves circulation, tightens your pores, and gives you a healthy glow. 
Just be careful when applying ice to your skin. If you have sensitive skin, it might cause so-called ice burns. To stay on the safe side, maybe start by using a cold jade roller rather than actual ice or try to put your skincare in the fridge and apply it cold.
4. Skinimalism (Less is More)
An important trend that has grown immensely in 2021, and that we also firmly believe in, is skinimalism. Skincare minimalism is a movement that promotes sustainability, clean beauty, and getting the best results by using as little as possible. LESS is MORE, is the motto of the skincare beauty bloggers.
If you have not chosen your Minimalist brand, NUME-Lab Switzerland could be your best choice. NUME-Lab Switzerland develops clean beauty skincare products with skinimalism in mind. Multifunctional formulas for a glowing skin, keeping in mind a minimalist approach and sustainability. 
The anti-aging skincare line is clean and as well Halal certified, made from the most high-quality Swiss Biotech actives. Genderless, odorless, yet highly powerful and efficient.
"Minimalist skincare means using less products, but with a higher quality."
This one is also probably related to the fact that we all had too much free time on our hands that we spent stuck between four walls. So, we started preparing face masks in the kitchen and reproducing spa-like treatments at home.
One such example that went viral on TikTok as thousands of users claimed its benefits was the turmeric, honey, milk mask and AHA chemical peels.
And, experts agreed. Due to the lactic acid in milk, the skin brightening effects of the turmeric, and the antimicrobial properties of honey, it makes for a great face mask. Who knew? We learn something new every day! 
If you want instead, to exfoliate with a liquid and strong solution, NUME-Lab suggests looking for a product that contains a combination of chemical exfoliants such as alpha hydroxy acids (AHAs) and natural ingredients like snail mucin containing naturally glycolic acid. We recommend making a patch test first and going with exfoliating step by step, as excessive exfoliation could disrupt the skin's natural lipid barrier. Some top chemical exfoliants include AHA, Niacinamide, Snail Mucin like for example NUME-Lab Resurfacing Night Peel Serum.
6. Natural Multi-Functional Ingredients
Tik Tokers always look for novelties and Snail Mucin over the last year became the holy grail of skincare for TikTok users. Once they realized it is antiaging, and as well acne-fighting, they made it a buzzword. K-beauty influencers were amazed at the results and it has started to become viral. Learn more here about its anti-acne properties.
Some TikTokers went so far that they wanted to feel the benefits directly from the source and started placing actual snails on their faces, while in Thailand snail- beauty farms started to pop-up.
At NUME-Lab Switzerland we love the benefits of snail mucin extract but we stand behind the cruel-freeway. In fact, it is much better to rely on products that have been developed in a Lab, where it is assured that the extract is cruelty-free and yet the best can be extracted and formulated using Biotechnology. NUME-Lab has  formulated their entire regenerating line with snail mucus as the main ingredient in.
Why? Because snail slime is naturally rich in glycolic acid, hyaluronic acid, collagen, antimicrobial peptides, copper peptides, and more. So, it's great for acne-prone skin, aging skin, dark spots and hyperpigmentation concerns.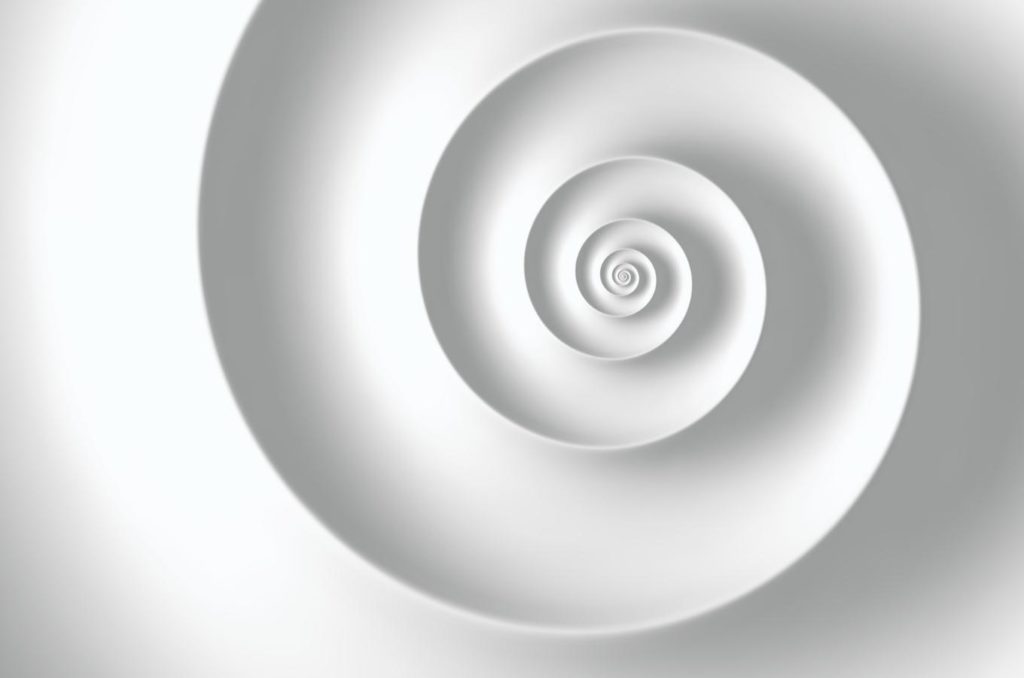 Snail Slime is naturally rich in glycolic acid, hyaluronic acid, collagen, antimicrobial peptides, copper peptides and even more. Read here about its benefits.
If we had to sum up these trends and come with one large-scale movement, we'd say the beauty world is starting to lean towards a greener and clean beauty skincare routine. 
We're all becoming more health- and eco-conscious, and we want to let our skin breathe and live with sustainability in mind. So, we're starting to carefully choose the ingredients and toxins we expose to and put on our skin. 
You can clearly see this through the DIY aspect, the skinimalism movement, and the lean towards clean and multi-purpose ingredients. TikTokers loved using actives like snail mucin extract, niacinamide, hyaluronic acid, ceramides, peptides, and vitamins. 
On the other hand, the trends partially favored chemical peels as well since we needed something more potent. So, BHA and AHA acids like glycolic acid or salicylic acid also gained momentum. 
Do you have something to add to our list of TikTok skincare trends from 2021? Drop a comment and let us know!