NUME-Lab Switzerland Skincare Partners with Sephora UK and Douglas Poland
We're excited to let you know that you can find our NUME-Lab Switzerland skincare products on the shelves of our new partners – Sephora UK and Douglas Poland! How amazing is that? 
It's been 4 years since at NumeLab we started formulating, and 2, since the "launch", in the midst of a global pandemic. At NumeLab we're overjoyed to see the changes we've made to people's skin and lives since then. 
To our happiness (and utmost surprise and unbelief), the brand we've been working so hard to build, nurture, and develop is taking off with the speed of light – and we're here for the ride!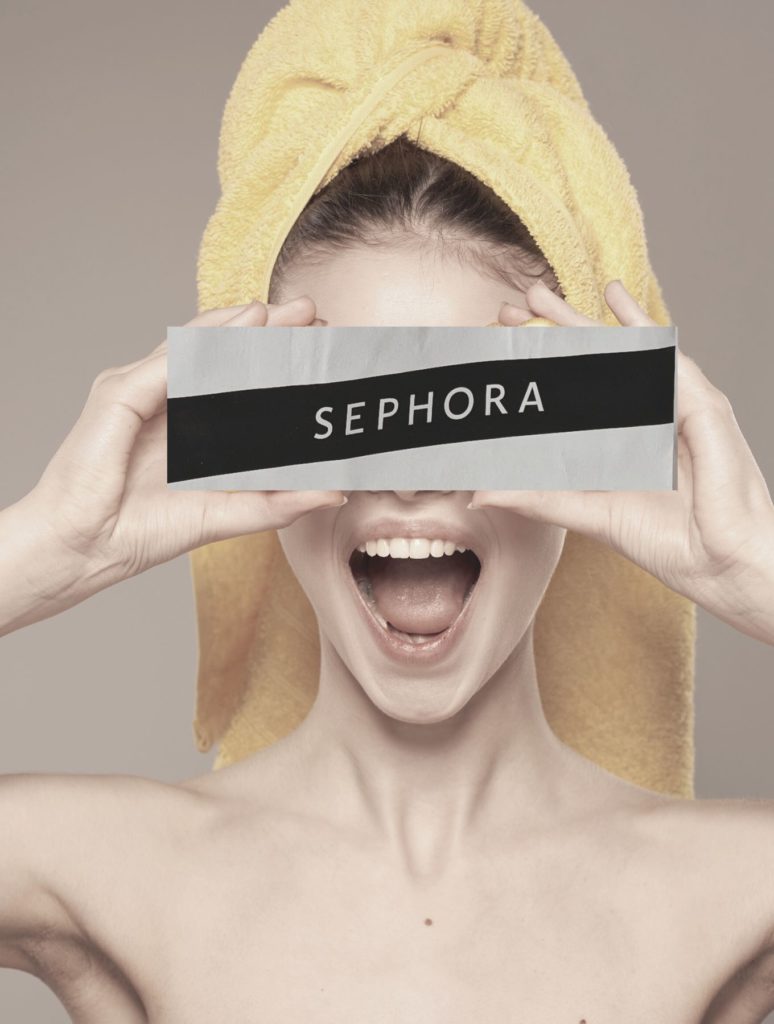 What did we learn from this amazing yet challenging skincare launch journey?
It pays off to be ultra-niche and stick to your values;

It pays off to follow your brand DNA – and at NUME-Lab we are all about clean beauty, minimalist approach, effective skincare;
It pays off to develop the best ingredients using Swiss Biotechnology;
It pays off to nurture customer experiences and deliver on your promises;
It pays off to do what you love!
Switzerland is one of the most reputable and innovative biotech hubs in the world.
How did NUME-Lab Swiss Skincare get here?
Launching a niche skincare brand during a pandemic wasn't easy, we'll start from there. 
We started working on the Snail Mucin Extract-based skincare product idea back in 2018. All was going quite smoothly until 2020 when the pandemic hit and we had to reorganize everything. Suddenly, we faced supply problems, closed borders, closing businesses and delays, and the whole world was put in lockdown. 
Did we let the world crashing down stop us? 
ABSOLUTELY NOT! 
We decided to launch despite the pandemic. The Regenerating Trio was ready, the website was ready, our online shop was ready, so we gathered the courage to give it a try and go digital and use the social media! There was no other options but to surf the wave and adapt ourselves. One of our favorite cit. is "It is not the strongest of the species that survives, nor the most intelligent that survives. It is the one that is most adaptable to change. "
Fast-forward 2 years later, with another powerful skincare powerfood: White Truffle, we launched the Absolute Radiance Eye Serum, and now we have an incredible 4-step minimalist skincare routine. 
Our products are clean beauty, minimalistic, Halal, cruelty-free, and genderless, and they contain zero toxic ingredients. After two years, since the launch, we can produly say, that NUME-Lab Skincare changed the life of many by regenerating the skin. Efficient, yet gentle enough to be used on the most sensitive skin types. 
Considering our mid-pandemic launch, we knew brick-and-mortar was out of the question. So, initially, we started out as an online DTC (direct-to-consumer ecommerce) skincare brand. This has been our primary business model and will remain so. 
However, in addition, we're overwhelmed to inform our skincare enthusiasts that from now on, they will be able to get our products at our two new partner retailers – Sephora UK and Douglas Poland! 
Our past and current partners, suppliers, tireless staff, friends, and family who supported us, but, most of all, our wonderful skincare enthusiasts! Without your trust, input, and feedback, none of this would've been possible.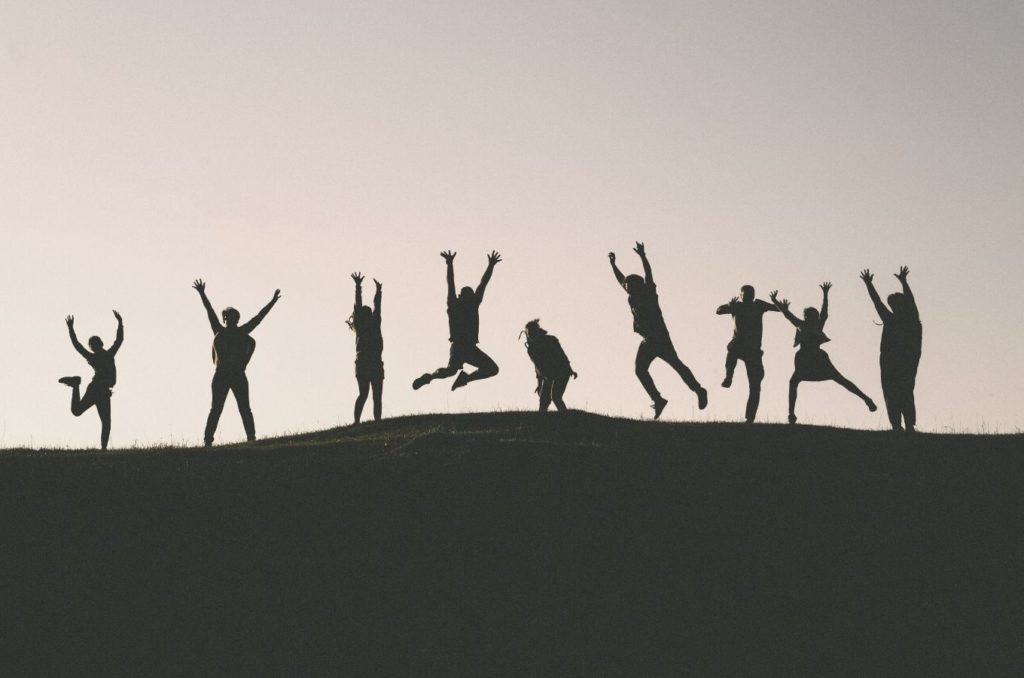 As a brand, we promise to continue nurturing our values and working towards a better Earth for future generations. We also promise to always maintain our high standards and levels of product quality. We are dedicated to researching and developing cutting-edge skincare products that work 100% of the time without damaging our planet.  This is why we formulate and produce in Switzerland, a country where sustainability is a standard and not a choice and where Biotechnology is one of the most innovative in the entire world.
Finally, we vow to never take our skincare enthusiasts for granted and always provide the best possible customer experience and support, always keeping in mind that we remain a small and family skincare brand.
Where can you buy NUME-Lab Switzerland skincare products?
Since our launch, we've expanded our sales channels from eCommerce to brick-and-mortar retailers. As a result, our clean beauty skincare today can be found in many pharmacies, shops, and malls. 
For example, you can find us in Galeries Lafayette in Dubai.
And, now, in Sephora UK and Douglas Poland.
This year,  at NumeLab, the holiday season will be magical in every way! 
So, cheers! And don't forget to celebrate life every day, flawless skin and all!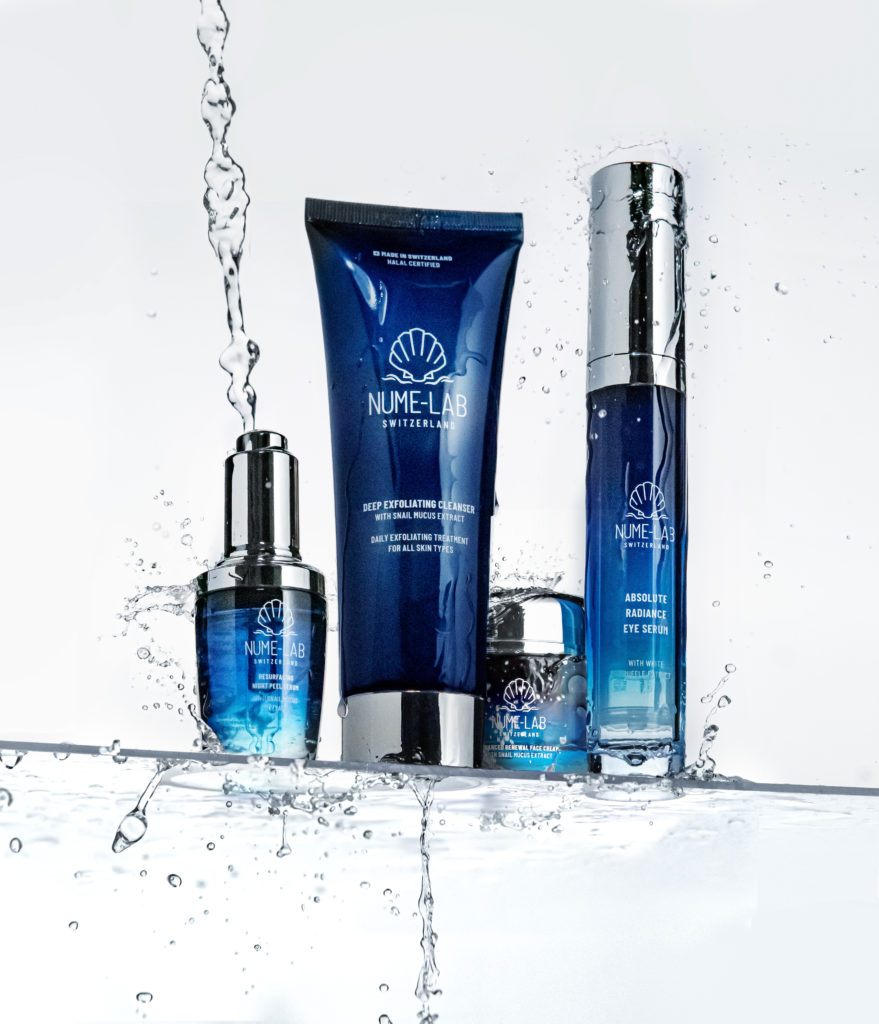 Check out the Minimalist Skincare Routine
From the first touch, this minimalist skincare routine helps improve the health of your skin from the inside out. By boosting your skin cells' regeneration and providing 24/7 hydration, this regenerating anti-aging treatment set will immediately reduce the appearance of fine lines and wrinkles, brighten dark spots, and illuminate your skin to get that revitalized, youthful glow you've always wanted.  
STEP 1: CLEANSING to deeply cleanse the skin, remove impurities, unclog pores and minimize their size, protect from environmental factors, and prepare the skin to absorb better any treatment that follows.
STEP 2: TREATING/MOISTURIZING to brighten dark spots, repair skin photoaging damages, restore skin firmness by activating elastin and collagen, and get a plump and moisturized skin with an even complexion.
STEP 3: EXFOLIATING to resurface the upper, healthy layer of the skin, minimize scarring, dark spots, remove blackheads, and stimulate fibroblasts to produce increased amounts of collagen.
STEP 4: EYE CARE to nourish, regenerate, depuff your under eyes, diminish the appearance of dark circles, restore skin firmness, relax your expression lines and reduce wrinkles.
Shop Now Clean Anti-Aging Skincare
Check now our Skincare Bundles