9 Best Korean Skincare Ingredients for Glowy Skin by NUME-Lab Switzerland
Korean skincare, otherwise known as K-beauty, is one of the most developed and innovative fields in South Korea. And, of course, at the center of it all are highly effective Korean skincare ingredients praised for their natural sources. 
In case you were wondering, K-beauty is the reason why we now have sheet masks, pimple patches, BB creams, CC creams, and many other innovative skincare products. 
So, we started wondering – what are the active ingredients that make Korean skincare so efficient and popular? How do they work? 
Let's dive in and see!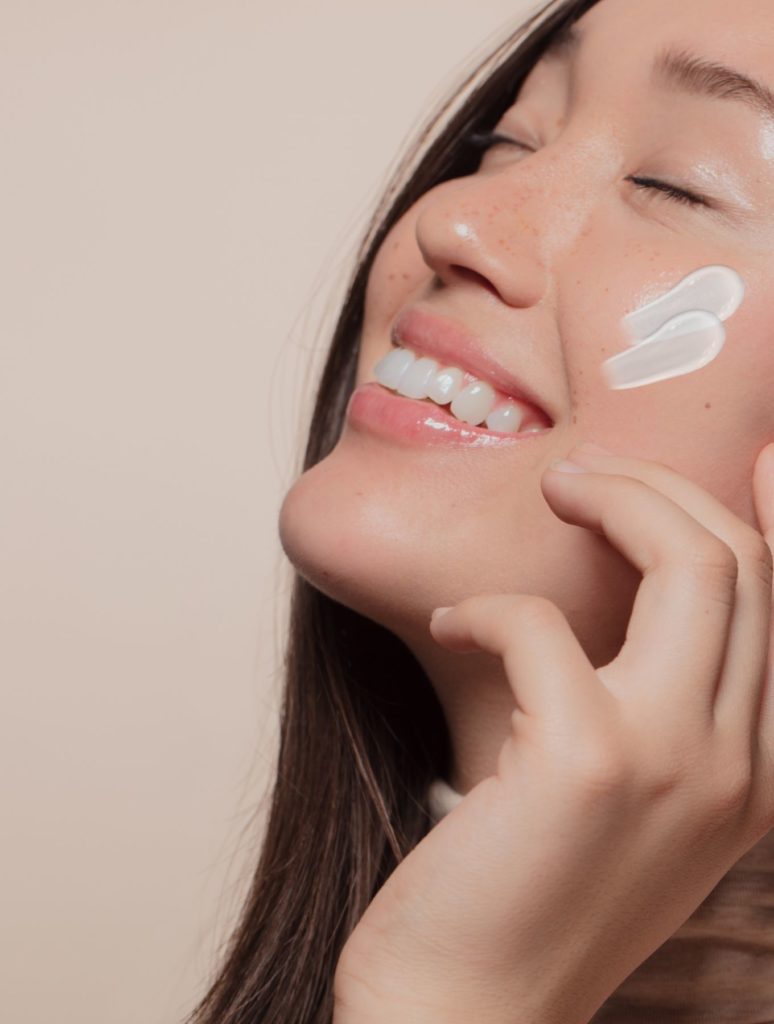 Korean skincare refers to the K-beauty skincare industry pioneering in South Korea and their skincare products that are now sought after on a global scale. 
Unlike Western skincare which aims to treat, Korean skincare aims to prevent and maintain skin health with various naturally-sourced ingredients. The basics of K-beauty products are moisturizing, protecting, and skin brightening.
What Are the Most Popular Korean Skincare Ingredients?
Now, let's look over ten of the most popular and effective Korean skincare ingredients we genuinely love using: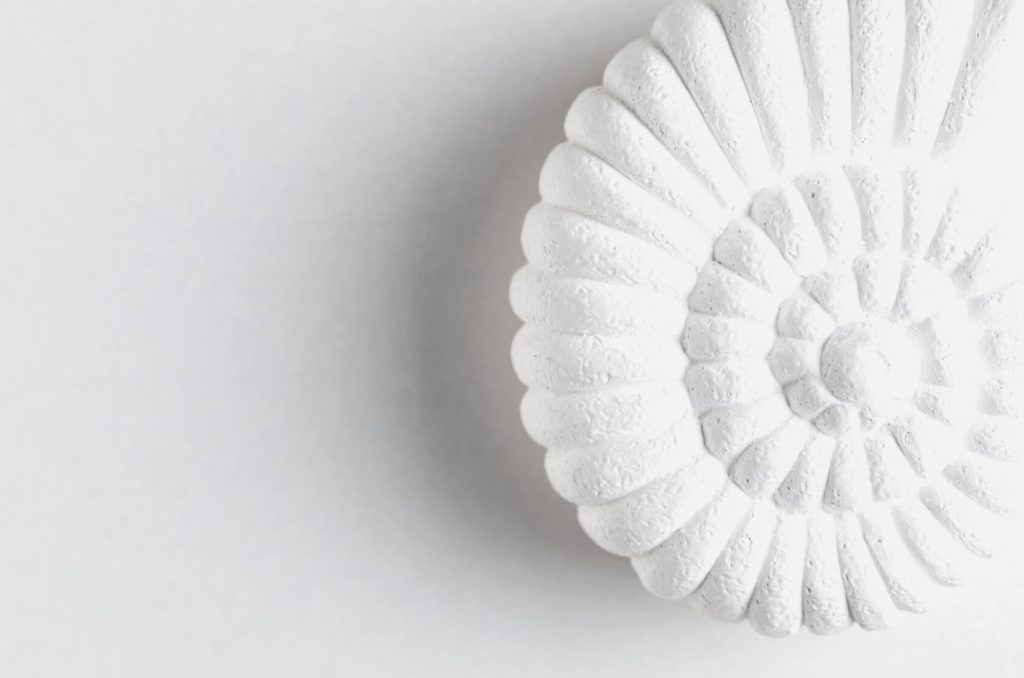 Snail mucin extract has been long used to fight acne, reduce dark spots, and regenerate and rejuvenate the skin. The benefits of snail mucus are undeniable, which is why this ingredient is the golden standard in the K-Beauty world. 
Here is what snail mucin can do for your skin:
Repairs your skin barrier;

Moisturizes and hydrates your skin;

Anti-aging, wrinkle-fighting, and rejuvenating effect;

Anti-inflammatory and anti-bacterial properties;

Decreases acne breakouts and fades acne scars;

Reduces discoloration, hyperpigmentation, and dark spots;

Boosts collagen production;

Protects against free radicals;
Considering all these benefits, K-beauty success stories, and the fact that snail mucin extract fits practically every skin type made us use it as the main ingredient in our NUME-Lab Switzerland skincare line. 
Our snail mucus is harvested in an ethical and cruelty-free way, by giving snails a type of SPA that doesn't harm them at all. Additionally, we use Swiss Biotechnology to work in a sustainable and controlled way, making our products safe for everyone. 
Just as our motto: 
Inspired By Nature, Enhanced By Swiss Biotechnology!
With 3 times as much vitamin C as lemons, Yuza or Yuzu is a citrus fruit used in Korean skincare as an anti-aging ingredient. 
The greatest benefits of Yuza are:
Brightens dark spots or age spots on your skin;

Boosts collagen production for an anti-aging effect;

Antioxidative effect

protecting the skin

from UV rays and free radicals;

Moisturizes the skin naturally without closing the pores;

Lastly, let's not forget Yuza's relaxing essence and scent. Research shows that the scent of the Yuzu citrus can decrease stress, anxiety, and even lower your heart rate.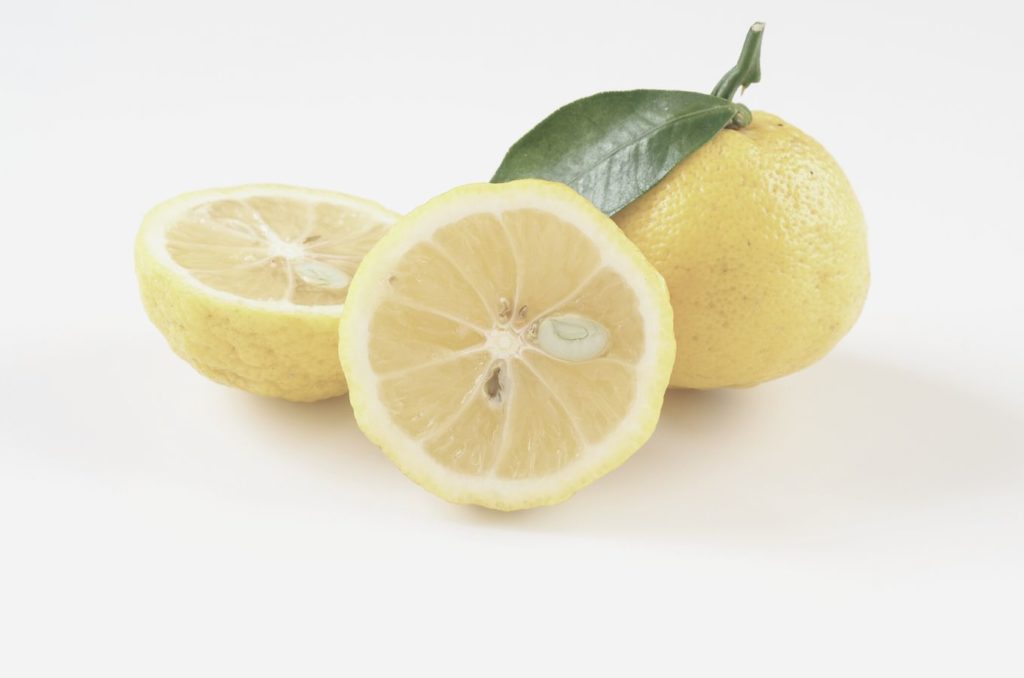 The third one on our list of Korean skincare ingredients is propolis. Propolis is a naturally-occurring ingredient found on the walls of honeycombs. In honeycombs, the propolis acts as a wax seal that prevents bacteria to enter. And, it has a similar effect on your skin. 
Here's why K-beauty aficionados swear by propolis:
A potent antioxidant, antibacterial, and antimicrobial agent;

Prevents and heals acne and acne breakouts;

Reduces skin inflammation;

Reduces skin irritation and redness;
Another honey by-product called Royal Jelly is also often used as a Korean skincare ingredient due to its similar properties, plus its moisturization powers. 
Traditionally used all over Asia as a skin-healing agent, Bamboo extract is now a K-beauty anti-aging powerhouse. Some Korean skincare brands use the Bamboo extract in the form of juice, while others use its fiber and powder as means of exfoliation.
The benefits of Bamboo extract for skin are multifold:
Contains silica, a compound that forms collagen, giving it anti-aging properties;

Has

skin repairing

and regenerative properties;

Heals acne and acne scars;

Hydrates deeply, decreasing the visibility of

wrinkles and fine lines

;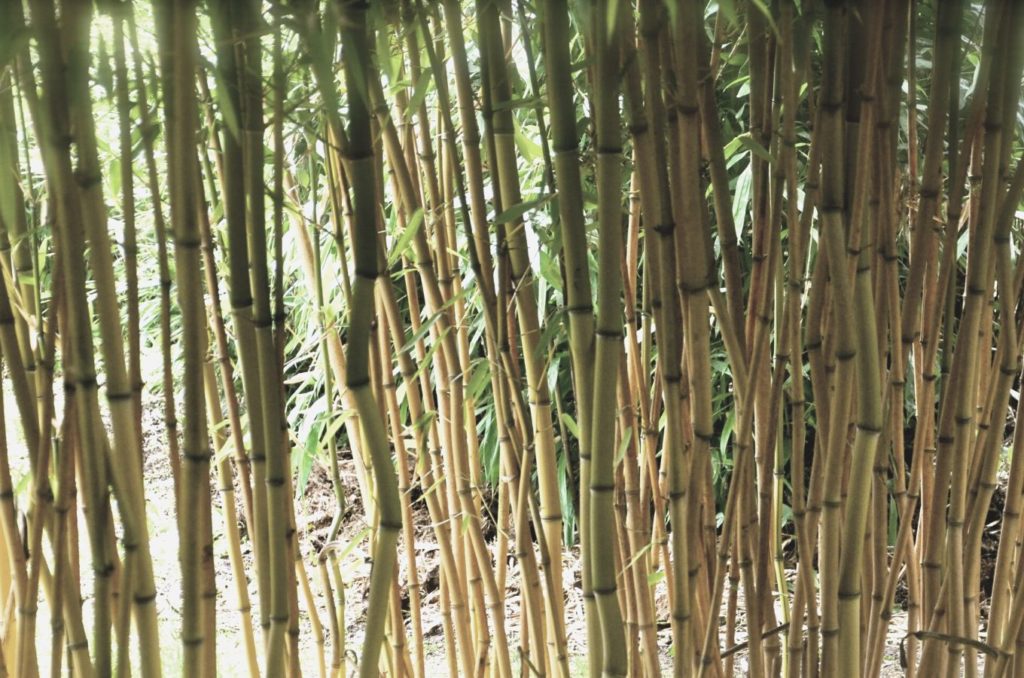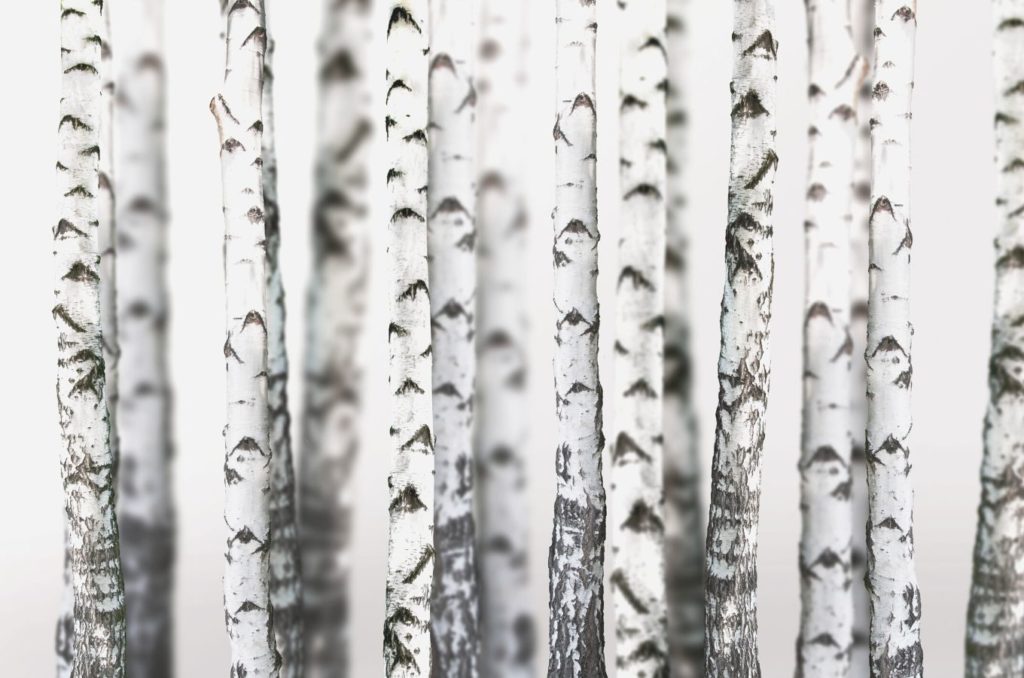 Our next K-beauty star is Birch. Often called juice or sap, this ingredient is found in white and dark Birch trees and it has an incredible moisturizing potency. That's why it's often referred to as the new "coconut water". 
Here's why we love Birch as an ingredient:
Ginseng is a well-known Korean and Chinese root plant known for its medicinal properties. However, K-beauty experts have found an innovative use for it in skincare once they figured out its benefits: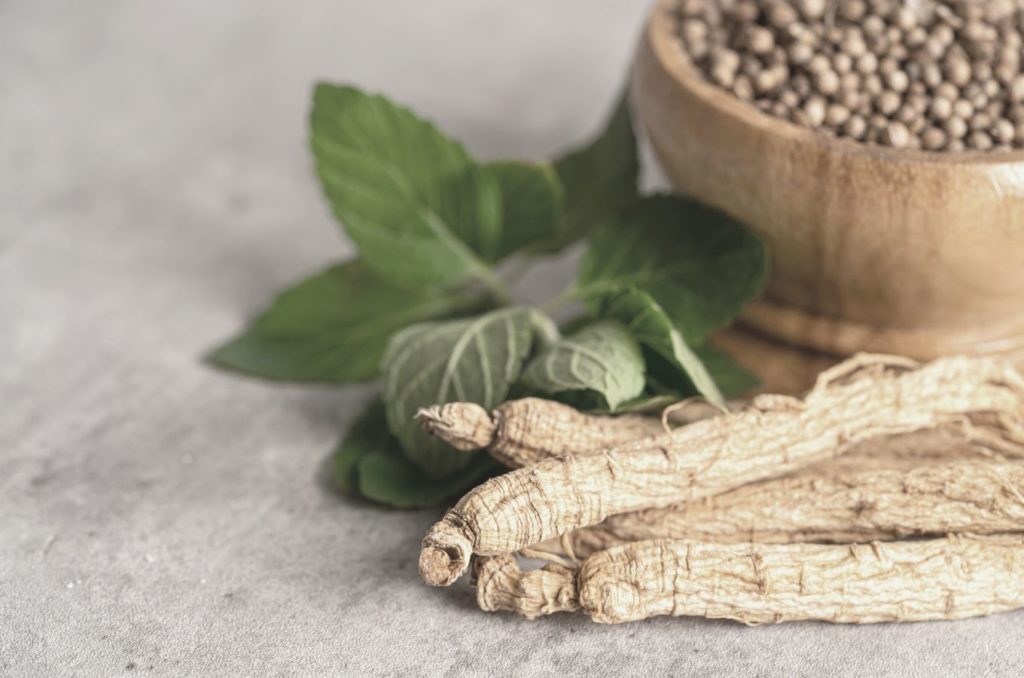 7 - Centella Asiatica (Cica)
Our seventh popular Korean skincare ingredient is Cica or Centella Asiatica. Aside from its historical medicinal and culinary use, Cica is now often used as an ingredient in Korean skincare brands due to its hydrating powers. 
Your skin will feel many benefits of Cica:
Hydration and moisturization;

Soothing skin irritation and inflammation;

Rich in amino acids which strengthen the skin barrier;

Antioxidative potency, protecting from pollution, UV rays, and other free radicals;

Rich in

vitamin A

, B, and C, resulting in boosted collagen production;
8 - Tremella Mushroom (Silver Ear)
Our second to last K-beauty skincare ingredient is the Tremella mushroom, otherwise known as Silver Ear. Believe it or not, this incredible moisturizer can hold almost 500 times its weight in water. 
Here are all its benefits:
Skin moisturizing

and hydration;

Anti-inflammatory properties;

Antiviral and antimicrobial help with healing acne;

Great for

dry skin

or cold weather;
Aside from being used in skincare, the Tremmela Mushroom is also edible and it's a well-known beauty food.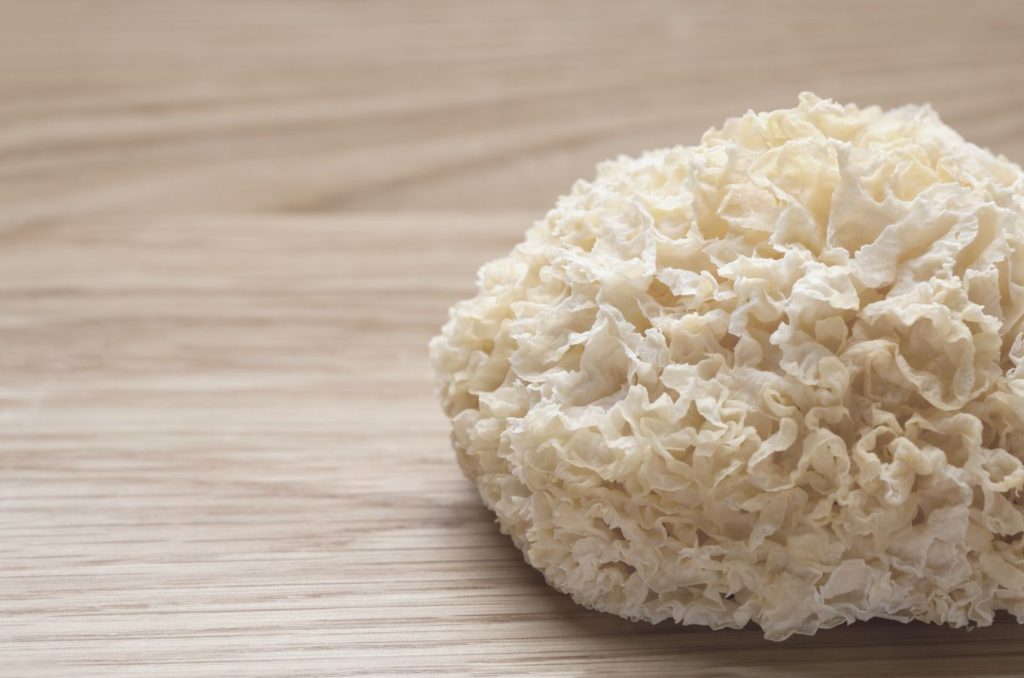 9 - White Truffle Extract
Last but not least, our favorite – the White Truffle extract. We love this ingredient because it contains a "magical" enzyme called "Superoxide Dismutase" or SOD. SOD is a powerful fighting agent against free radicals, which gives an anti-aging skin effect by default. 
Here's why including White Truffle extract in your skincare routine is a great idea:
Anti-aging and skin rejuvenating properties;

Hydrating and moisturizing;

Protecting and repairing your skin barrier;

Anti-oxidative and anti-inflammatory properties;

Fades

dark spots

and hyperpigmentation;

A great addition to eye serums and creams;
We use White Truffle in our Absolute Radiance Eye Serum since it improves skin thickness and elasticity, and reduces dark and puffy under-eye bags.
Fast Fact:
the
White Truffle
extract contains a "magical" enzyme called "Superoxide Dismutase" or SOD. SOD is a powerful fighting agent against free radicals, which gives an anti-aging skin effect by default. 
Now, let's sum it up and see a full list of the best Korean skincare ingredients once again:
1 – Snail Mucin Extract
2 – Yuza (Yuzu)
3 – Propolis
4 – Bamboo Extract
5 – Birch Juice
6 – Ginseng
7 – Centella Asiatica (Cica)
8 – Pearls
9 – Tremella Mushroom (Silver Ear)
10 – White Truffle Extract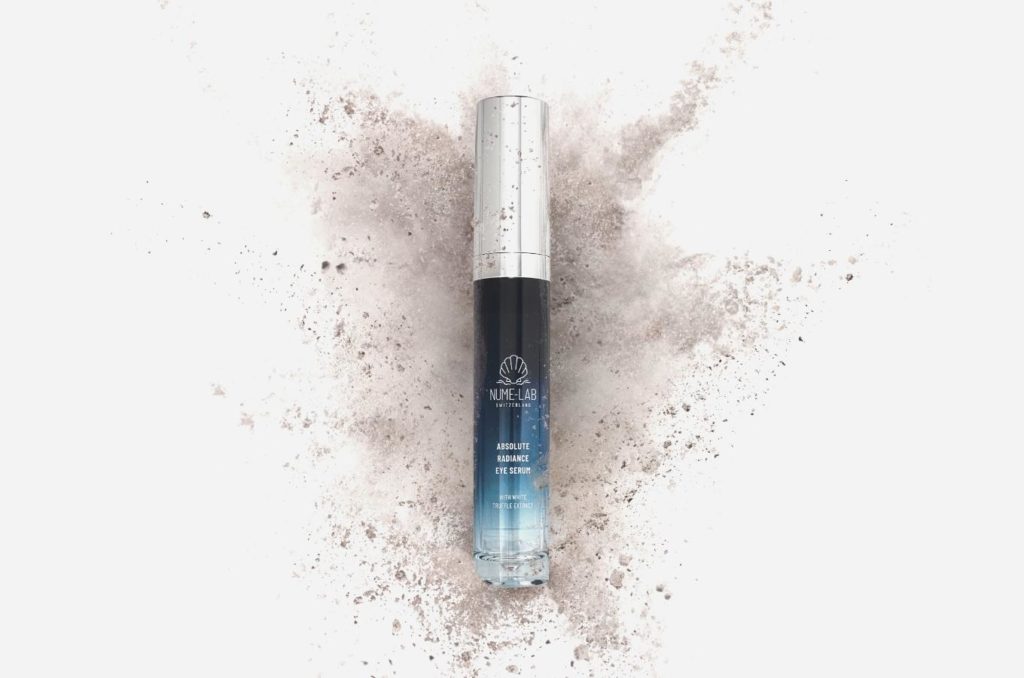 Check out the Absolute Radiance Eye Serum
NUME-Lab's Absolute Radiance Eye Serum with White Truffle Extract has been developed for the most sensitive skin and has an intensive multipurpose effect on the eye area.
This Eye Serum helps: 
helps reduce dark circles and de-puff your under-eye bags.
intensely targets chromatic disturbances by illuminating the skin
helps restore firmness and skin elasticity by increasing the thickness
smoothes and retextures the skin
helps decrease wrinkles and fine lines 
helps cancel fatigue or dull complexion
Shop Now Clean Anti-Aging Skincare
Check now our Skincare Bundles