Using Facial Skincare On Your Body: Does It Make Sense?
Can you use facial skincare on your body? Short answer – why not! Contrary to using body products on your face, using facial skincare products on your body is totally harmless! 
However, does it make much sense? Why would you want to do that?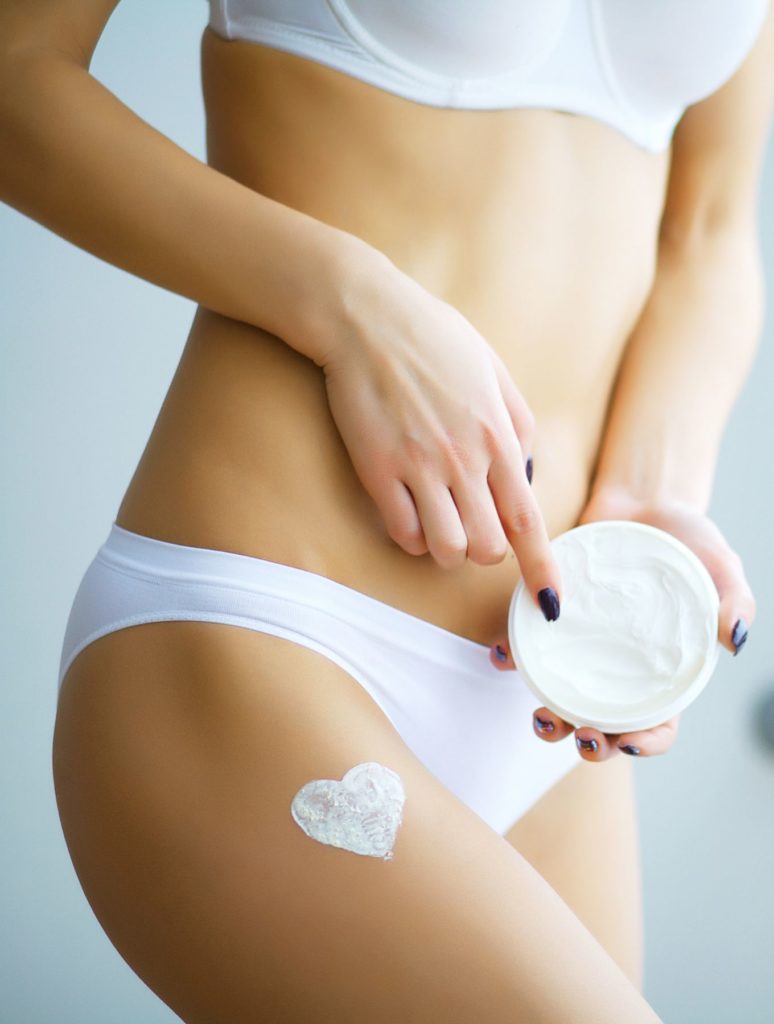 Are facial skin and body skin the same?
Facial skin and body skin are similar in structure and function, but they do have some differences.
Facial skin is generally more delicate and thinner than the skin on other parts of your body, which can make it more sensitive to irritation and more prone to aging skin signs such as fine lines and wrinkles. The skin on the face also tends to have more sebaceous glands, which produce oil and can lead to oily skin or acne breakouts.
On the other hand, the skin on the body tends to be thicker and less sensitive than facial skin. It also has fewer sebaceous glands, which results in dry skin.
Overall, while facial and body skin is similar in many ways, they do have some differences that affect the way they are cared for and treated. 
For instance, many lotions are designed to address body skin concerns such as extremely dry skin. As such, they're usually too thick and unsuitable to use on your face.
Can I use facial skincare on my body?
Yes! Moisturizers, eye creams, and even serums can be safely used on other body parts such as hands, legs, arms, etc. This is because they're formulated to suit more sensitive skin, such as the one on your face, which means they rarely cause any side effects to the tougher skin on the body.
However, due to the price and sizes of facial skincare products and considering the surface of the skin you need to cover on your body, this may not be the most effective or efficient way to care for your skin.
Can I use body skincare on my face?
No! Most cosmetic products formulated for the body contain occlusive ingredients such as vaseline, shea butter, and different oils or waxes. These can easily clog the pores on your face and contribute to acne breakouts, blackheads, whiteheads, and more. 
So, although using skincare on your body is harmless, using body lotions or other body products on your face can be dangerous. Avoid it at all costs!
What type of facial skin care products can I use on my body
Now, let's take a look at all the components you can find in a skincare product. This will enable you to read products and learn how to match a formulation to your skin type and concerns.
When choosing moisturizers, we always prefer sticking to clean beauty products free of any toxic and harsh ingredients. In this way, you can be sure that the moisturizer will suit the skin on your face as well as your body skin. 
Using moisturizers on areas like your neck, chest, and the back of your hands can be a great way to prevent skin damage and premature skin aging. 

Our suggestion is the Advanced Renewal Face Cream by NUME-Lab Switzerland. This moisturizer contains only clean ingredients and is based on a 5% snail mucin extract that will rejuvenate the skin on your face and body.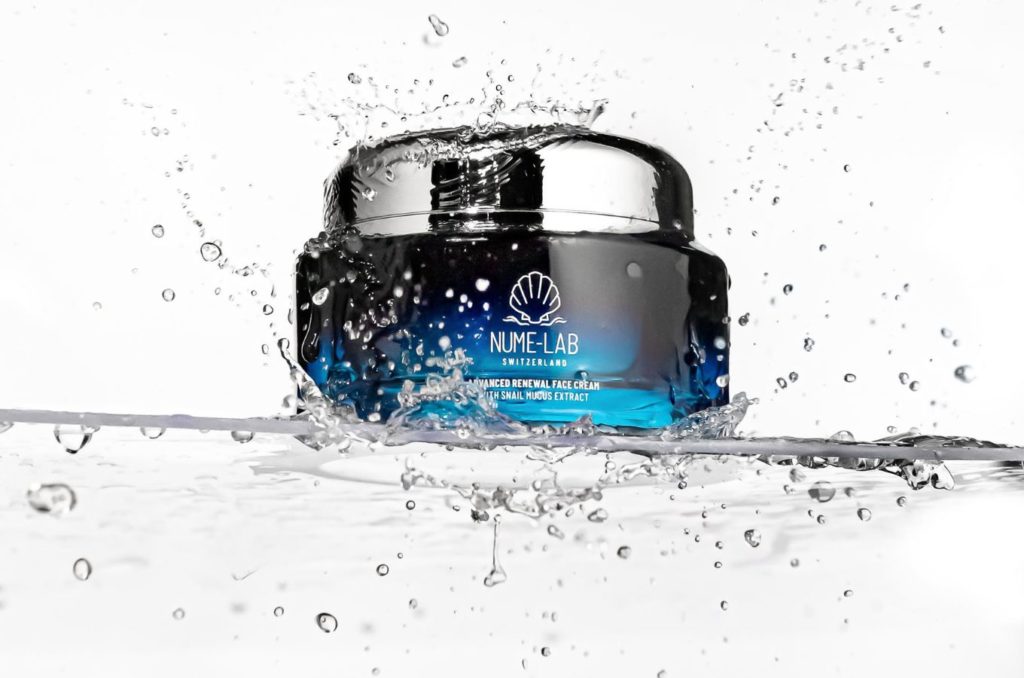 The next skincare product you can safely use on your body is facial cleansers. A quality cleanser can be applied to remove body makeup, bronzers, self-tanning products, or simply replace a shower when you're in a rush.
Another facial product that would work wonders with your body is sunscreens with SPF. Facial products typically contain higher SPF than body products. Luckily, this makes them superior in terms of UV ray protection. 
We'd go so far as to even recommend facial moisturizers with SPF on your neck, chest, and hands. This will give you better protection than all-around sunscreens. 
Although it might be wasteful to apply anti-aging serums all over your body, they can be great for targeted areas prone to aging and wrinkles. The best example for this is probably the back of your hands – an area we don't pay too much attention to but tends to show signs of aging first. 
So, in cases like these, using a quality anti-aging serum can really help you maintain the youthfulness and elasticity of your skin. 
The Resurfacing Night Peel Serum is a great option for a serum that can be used all over the body.
Using facial exfoliators on the body is also a common practice, although it's much more common with physical rather than chemical exfoliators. 
A great clean beauty exfoliating cleanser you can use for both your face and your body is the Deep Exfoliating Cleanser by NUME-Lab Switzerland which contains snail mucin and gentle microbeads that will exfoliate the skin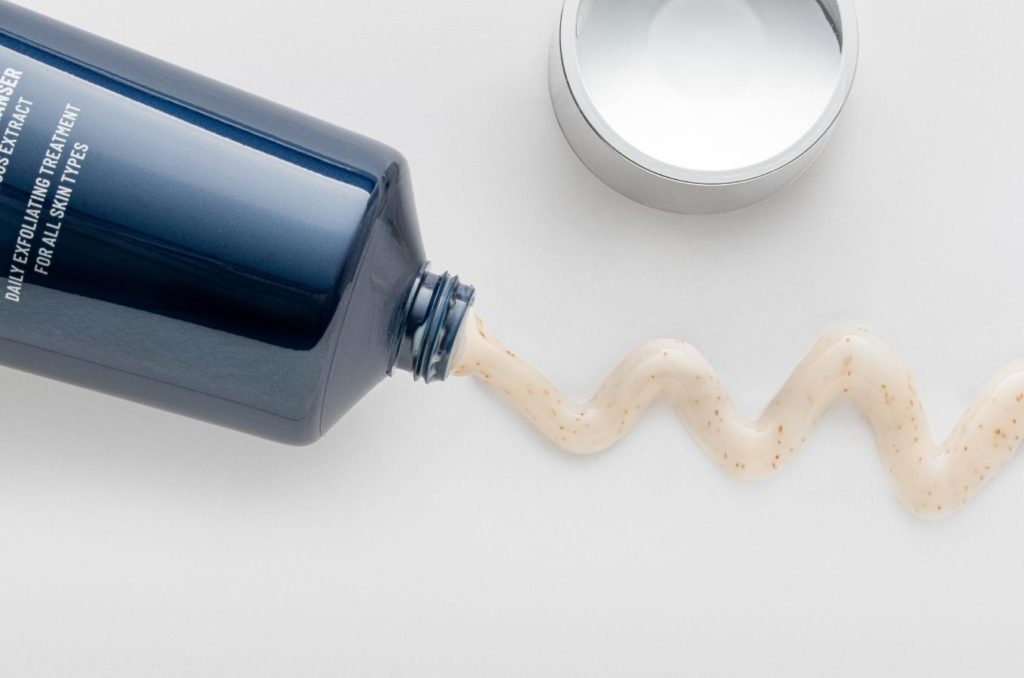 What type of facial skin care products should I not use on my body?
Generally speaking, all types of facial skincare products are suitable for the body. The only exception would be things that are too small, too expensive, and help with a very specifically targeted facial concern that might not be suitable. 
Having said that, it might not make sense to use these facial products on your body since it's wasteful and not too efficient:
Under-eye creams

Sheet face masks

Spot treatments
DO: Use facial skincare products on your body

DON'T: Use body skincare products on your face
DO: Use moisturizers, cleansers, exfoliators, serums, and sunscreens on your body

DON'T: Use spot treatments, under-eye creams, sheet masks, and similar products