Face Taping: Does This Viral TikTok Trend Work? by NUME-Lab Switzerland
We'll admit that TikTok has given us many great skincare hacks and ideas, such as skin cycling. On the other hand, we've also witnessed many false "hacks" that went viral. So, is face taping wrinkles one of those useless hacks, or does it actually work?
Face taping is a technique that promises to target different concerns such as aging and wrinkles, double-chins, sharpening the jawline, decreasing baggy under-eyes, and more.
So, we're here to research a bit deeper and see if face-taping your wrinkles really works.
Let's start!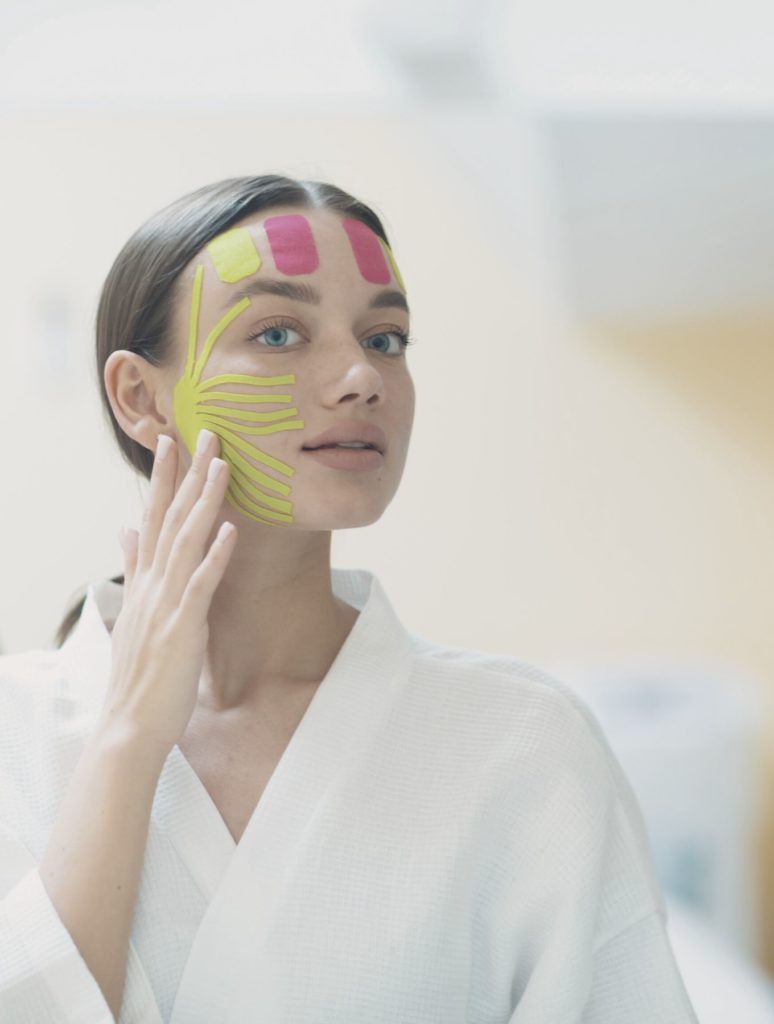 The technique of "face taping" is nothing new. In fact, it has been used for ages by performers of all kinds to achieve an instant "facelift" effect and smooth out wrinkles by strategically placing sticky tape and pulling your skin upwards and sideways. 
However, the recent TikTok fad promises an anti-aging effect if you wear wrinkle or face tapes overnight or for prolonged periods. To face-tape, influencers use different types of medical tapes or Kinesio tapes and gently place them strategically on their face or neck, depending on the area they want to treat and the effect they want to achieve. 
The technique of "face taping" is nothing new. In fact, it has been used for ages by performers of all kinds to achieve an instant "facelift".
According to our research, most MDs and dermatologists agree that face taping has only a temporary immediate effect and can give you a facelifting effect while you're wearing the tapes, but not more than that. 
Why not?
The main reason why face-taping isn't a permanent anti-aging solution is that this viral TikTok trend promotes wearing the tapes overnight when our muscles are resting and barely moving. On the contrary, most of our facial expressions are during the day. So, unless you plan on wearing these tapes 24/7, overnight face-taping will have no effect on aging skin. 
On the contrary, face-taping might be counterproductive in the long run since it prevents the muscles from restricting, which might weaken their function over time. 
Most experts agree that face-taping is a practice with very limited long-term benefits:
Temporary facelift effective while wearing the tapes;

An instant fix for important events;
Unfortunately, this is where the list ends. So, while it certainly won't harm you to face tape your wrinkles away for an important event, don't expect more than that. Once you remove the tapes, the skin will bounce back to its natural state.
Side Effects: Is Face Taping Safe?
Although face-taping is a fairly safe practice when done on occasions, it might pose the following risks or side effects:
Difficulties to cover up with makeup;

Potential skin irritation or redness due to the glue at the site of application, especially on

sensitive skin

;

Can disrupt your skin barrier;

If left for too long, tapes can clog pores and cause acne;

Could be uncomfortable to wear since it pulls hairs that aren't removed properly beforehand;
Most experts agree that face-taping is a practice with very limited long-term benefits.
Alternatives to Face Taping
Now that you know face taping doesn't really work well as a long-term anti-aging solution, you're probably wondering what does work. 
We here at NUME-Lab Switzerland prefer to treat skin health and skincare with a holistic approach. We believe in clean beauty and using non-toxic and sustainable products that are cruelty-free and good for us and the environment. 
So, our permanent solution to anti-aging consists of the following:
This is a tried-and-tested success combination that will make your skin look and feel more youthful than ever!
Some other science-backed ways to reduce wrinkles and fine lines are the use of laser treatments, Botox injections, or similar in-office procedures. If you're not ready to go through more invasive procedures, check out our NUME-Lab Switzerland anti-aging line.
Face-taping is a practice of taping your wrinkles away and facelifting your skin by placing medical tapes on strategic areas;

Face-taping provides only an immediate lifting and smoothing effect but has no long-term benefits;

Rarely, face-taping could cause side effects such as skin irritation, redness, or acne breakouts;

Some great anti-aging alternatives to face-taping that actually work are chemical peels like AHAs or BHAs, retinoids, antioxidants, snail mucin extract, moisturizers, SPF, and professional procedures like laser treatments or botox;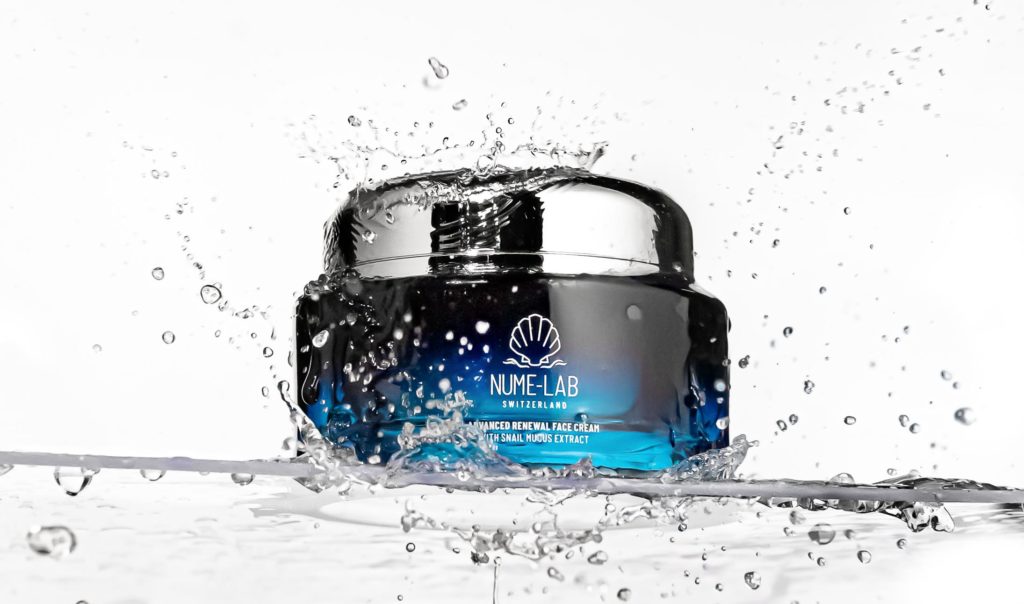 Check out the rich Advanced Renewal Face Cream
Guided by our passion to formulate skincare that fits literally everyone, we've created backed by one of the best Swiss Skincare Lab and through Biotech our Advanced Renewal Face Cream with Snail Mucin Extract – an all-in-one solution for aging skin, targeting:
dull skin and uneven texture

dark spots, sun spots

skin irritation

adult acne

fine lines and wrinkles

dry skin
Cleanical (clean and clinically tested) skincare rich cream backed by Swiss Skincare Biotech.
Shop Now Clean Anti-Aging Skincare
Check now our Skincare Bundles