The Most Popular TikTok Skincare Experts and Dermatogists to Follow in 2022 by NUME-Lab Switzerland
TikTok is great for many things, and, lately, we've used it to discover some of the best TikTok skincare experts and dermatologists. 
Naturally, not all TikTok advice is good advice. So, we found some really good skincare tips but we also saw a bunch of useless ones (like putting a raw potato on your acne, putting baking soda on your face, or trying to dry acne using salt water – yikes)!
So, how to know which skincare trends are worth catching on to and which ones will be ineffective? Typically, you'd want to see the authority of the person posting. For instance, certified dermatologist accounts are always a good place to start. 
But, no worries, we've done the research for you. Let's see which are the best skincare experts to follow on TikTok this year!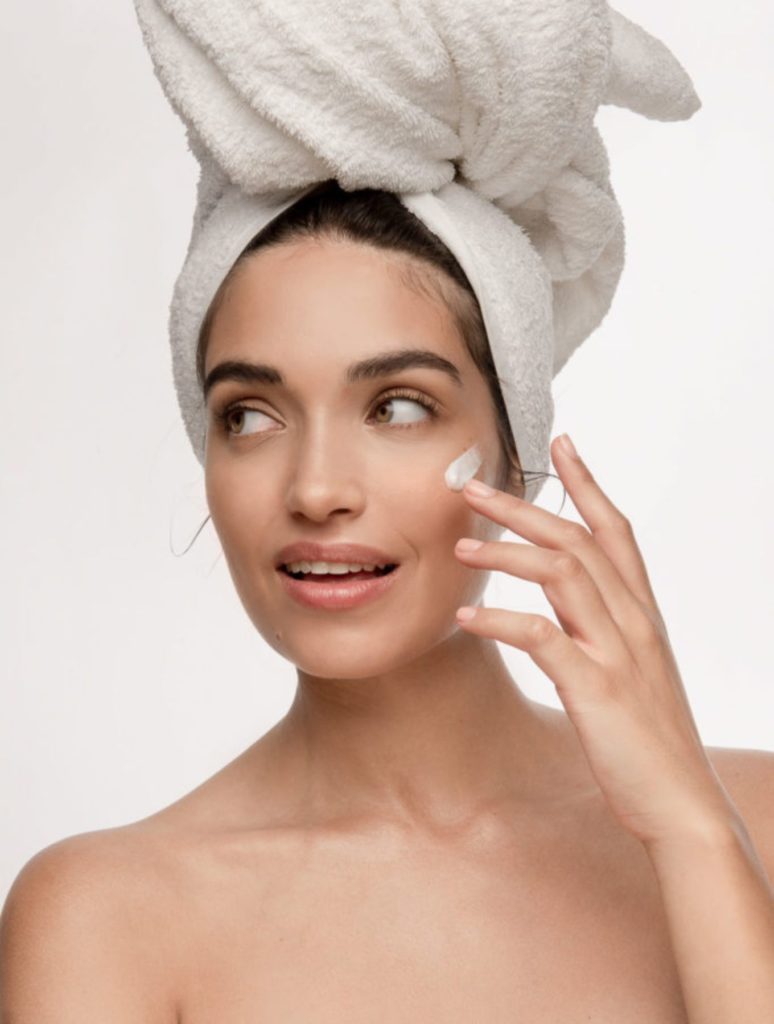 @drwhitneybowe and her viral skin cycling trend. Although she's currently at just close to 1M followers, Dr. Bowe has such a vast and incredibly helpful collection of skincare advice on her profile! 
The most impressive thing we realized about Dr. Bowe's TikTok account is that she shares all these skincare tips completely for free, and has helped a lot of followers clear up their skin and adopt a better routine! 
She often reposts "before and after" photos of her followers, and the results are just astonishing!
Next, we have Dr. Muneeb Shah is the TikTok @dermdoctor we all know and love! At this point, he has over 16.5M followers, and that number is constantly increasing! 
Dr. Shah is known for his "DermDoctor Reacts" videos, as well as dermatologically-tested products, skincare tips, active ingredients for different concerns, etc. 
All in all, he shares very entertaining and educational content with his followers, so we definitely understand all the hype!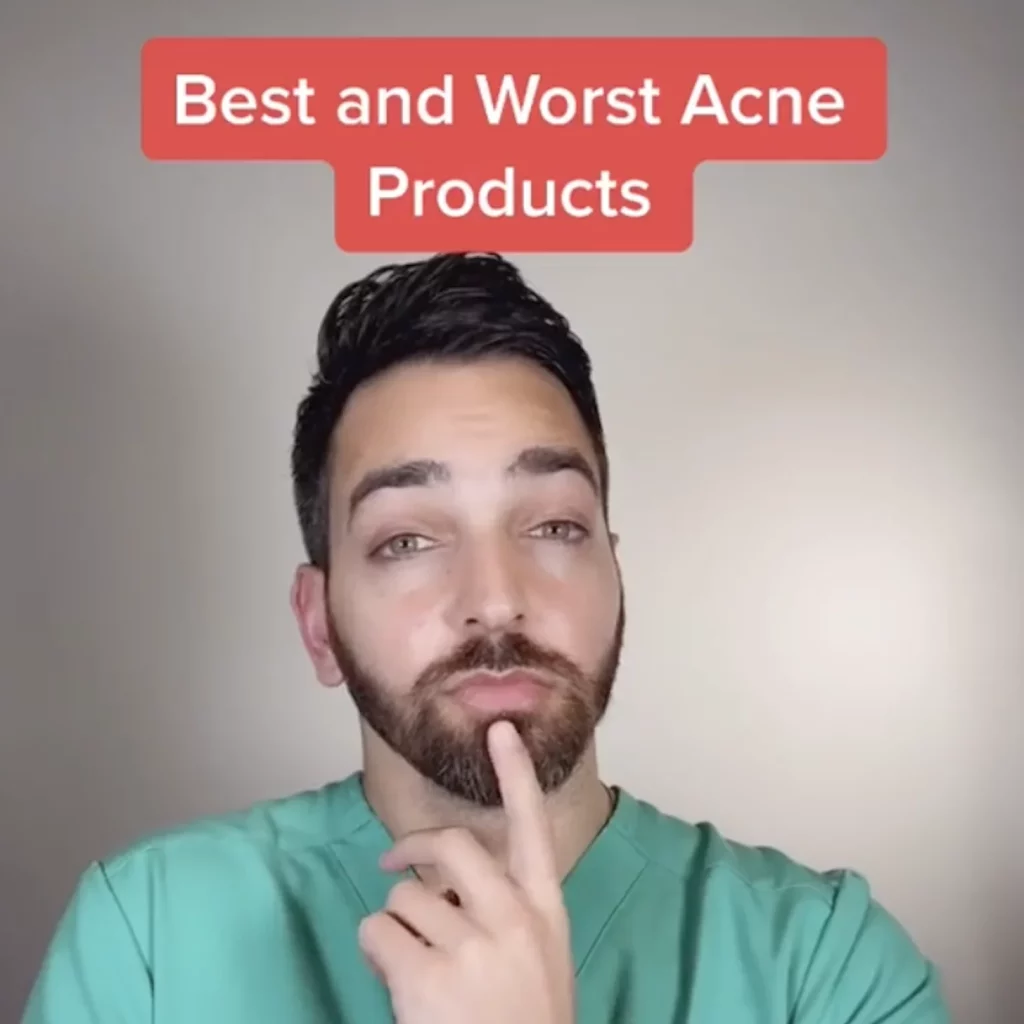 Our third suggestion for a TikTok skincare account to follow is @dr.zionko, a Korean expert on holistic approaches to skincare. 
Her videos are informative, short, and easy to watch. She does product reviews, shares skincare routines, and many Dos and Don'ts when it comes to skincare.
The next TikTok skincare expert that caught our attention is @drvanitarattan. Her account is unique in terms of addressing skincare and skincare products for skin of color or non-caucasian skin. 
Dr. Vanita often busts common skincare myths and warns against "kitchen skincare hacks" and the dangers of disrupting your skin barrier. All in all, we think she has awesome content!
5. Dr. Angelo Landriscina
If your FYP page is deep into skincare TikTok, there's no way you haven't heard of "Derm Daddy", aka. @dermangelo. He's a board-certified dermatologist and we found his videos hilarious! 
From his quirky personality to his sense of humor, Dr.Angelo's videos are bites of priceless info. He often posts product reviews and debunks common skincare trends before they catch on and do more harm.
You can't look for better skincare advice than a Harvard degree dermatologist! And that's precisely what you'll get from @drpaulderm's TikTok account. 
Her videos are neatly titled so you can easily open the topic you're interested in. She covers everything from skincare hacks and myths to specific skincare routines for different concerns and ages. Absolutely incredible content!
Dr. Chris is best known for his "If you have this… use that" types of videos and at this point, he has over 1.6M TikTok followers. 
His videos are very entertaining. He makes duets and rates other TikTokers' skincare routines and is a huge promoter of regular sunscreen use. 
Plus, he loves a simplified routine and skinimalism – which is a huge YES from us! So, go check him out when you get the chance – @dr.tomassian.
If you're after quality product reviews and "use this, not that" types of videos, @dermguru's TikTok account might be exactly what you were looking for.  
Dr. Zubritsky is a board-certified dermatologist with close to 700K TikTok followers. She often shares 10 or 15-second-long tips and tricks that are guaranteed to elevate your skincare to the next level!
Hyram started with his skincare channel on YouTube and has progressed into a full-blown TikTok account with 6.2M followers at this time. 
Generally speaking, @hyram has a really funny personality, and, although he's never saying he's a derm, he does have a pretty vast knowledge of skincare, as both his YouTube and TikTok accounts are dedicated to skincare. 
As a bonus, if you're into reactions to other TikToks, you'll find tons of them on Hyram's profiles!
10. Dr. Joyce Dermatologist
@teawithmd – a Stanford and NYU-trained dermatologist with around 450K followers on TikTok. 
On Dr. Joyce's TikTok, you'll find countless skincare treatment reactions, product recommendations, routines for dry skin, oily skin, and acne-prone skin, help with choosing the right active ingredients, and more. 
11.Heny Harun: the Beauty Boss
@henyharun –  a beauty enthusiast from Jakarta, Indonesia, has created her channel to share her beauty tips and tricks based on real experience and by trying all the products by herself.
You can be sure, she will help you to find your best skincare routine.
Naturally, there are probably many other dermatologists and skincare experts we missed in this video. But, we always love finding new skincare content. 
Do you have any suggestions? We'd love to know which TikTok skincare experts you follow and find useful. Let us know below!
Let us know which are your favorite TikTok skincare experts below.
Shop Now Clean Anti-Aging Skincare
Check now our Skincare Bundles